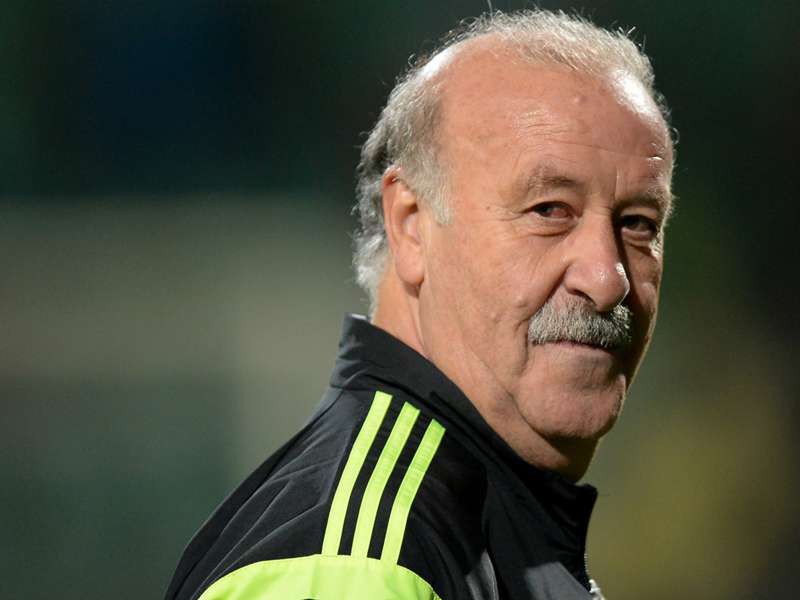 Vicente del Bosque remains adamant he does "not have to change many things" with Spain despite their woeful World Cup performance.
La Roja arrived in Brazil as defending world and European champions but flopped horribly, exiting the tournament at the group stage after defeats to the Netherlands and Chile and a victory over Australia.
Del Bosque was calm in the immediate aftermath, ignoring the clamour for him to stand down, and is still confident he can revitalise his players to ensure they are among the favourites to retain their European crown in France in two years' time.
He told Perform: "Despite our defeat in Brazil I believe we don't have to change many things to proceed. I do believe we'll be closer to winning future tournaments.
"When we first arrived, seven years ago, we already found a great generation with a brilliant future. We were very lucky to live this with them, having the chance of winning one World Cup and another Euros.
"On the other hand we experienced as well the taste of defeat six months ago. To reach all this success many factors occur. Now when we have lost I have the feeling we haven't done many different things as we did before. But it is very difficult to keep these kind of good results forever."
Del Bosque is currently overseeing a gradual overhaul of his squad, with midfielders Xavi and Xabi Alonso retiring following the World Cup and other senior players such as Fernando Torres being offloaded.
He added: "We have done a few changes little by little as we did following our victories. We have noticed that these players [the youngsters coming in] are used to winning because they have done so since they were young in other age categories."
That's not to say, all the more experienced players will be frozen out, however.
"We have tried to support these players who are on the verge of 30 years old and they know they don't have much football left," said Del Bosque.
"It is logical they want to finish up at the best way. I do think these recent defeats do not have anything to do with a lack of hunger. I think it has more to do with these inexplicable things that happen in football.
"I think there is a [bright] future for the Spanish national team. There are many young players playing in the Primera Division and nowadays when a club have good young players they don't hesitate to let them play. That is good for us."