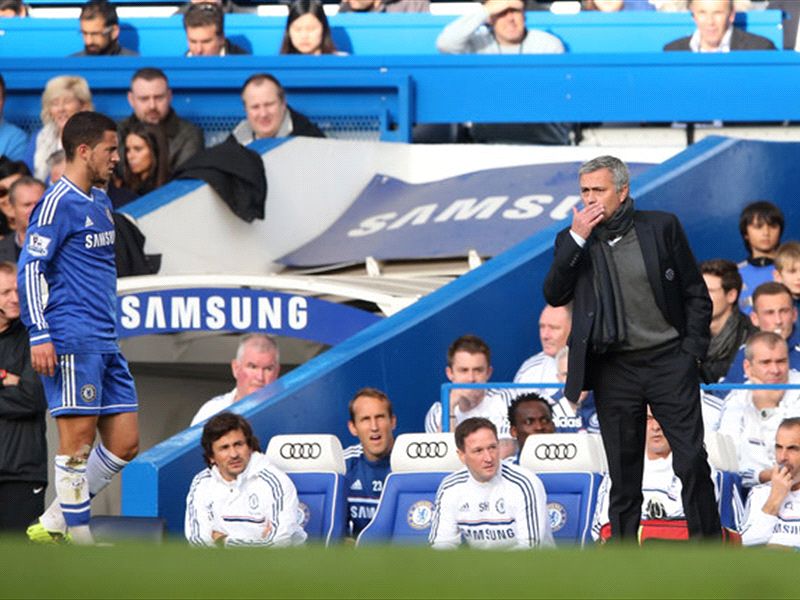 Almeria head coach Francisco Rodriguez has launched a scathing attack on the attitude of Chelsea boss Jose Mourinho and Real Madrid star Cristiano Ronaldo.
Mourinho won La Liga and the Copa del Rey during his three years with Real Madrid but rarely saw eye-to-eye with the Spanish media or several of his counterparts during his spell in Spain.
Rodriguez has now taken a surprising swipe at the Portuguese, claiming he has no qualms about "humiliating" his players in order to pursue success.
"We all know that he gets a lot out of his teams, although maybe he doesn't have that much affection for them as human beings; we have seen clear examples that he doesn't mind humiliating them," he said during the Nexa Forum on sports management.
Rodriguez also suggested Madrid forward Ronaldo is far more concerned with winning individual awards than Barcelona star Lionel Messi.
Ronaldo claimed this week that he enjoys winning such prizes after he collected the Golden Shoe for his goals in 2013-14.
"Messi will be grateful to all of the team-mates he has had during his professional career," Rodriguez added. "The only person I know who is happy to get individual awards, and he said the same thing himself at a ceremony this week, is Cristiano Ronaldo. But he is a very good player and you have to be very good to say that."