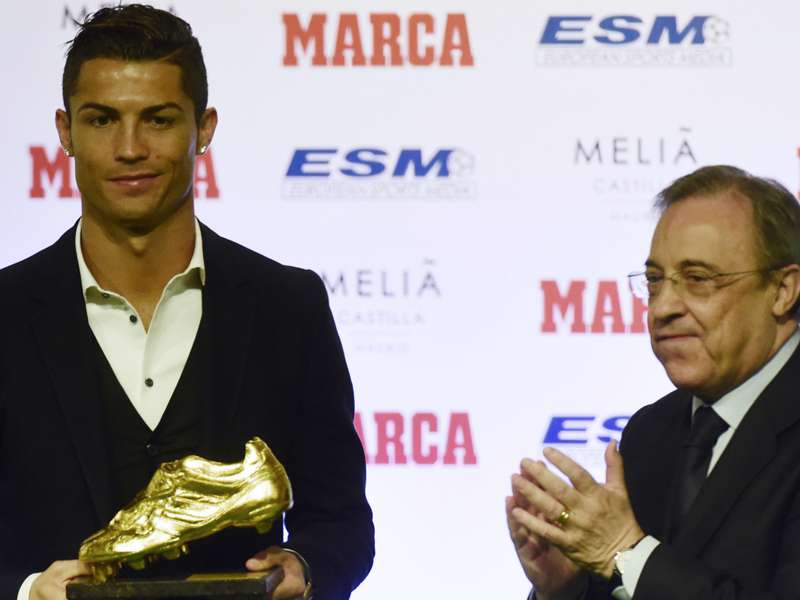 Cristiano Ronaldo says he thrives on working towards individual awards at Real Madrid after picking up his latest prize on Wednesday.
The reigning Ballon d'Or holder has already notched 22 goals and seven assists in all competitions so far this season, helping to fire Madrid to the top of La Liga and the next round of the Champions League.
On Wednesday, Ronaldo was handed the Golden Boot prize after finishing as joint-top scorer in Europe along with Luis Suarez last season, and the 29-year-old has vowed to deliver the goods for the European champions for some time to come yet.
"I did not expect so many people to be here," he said after being presented with the prize he has won twice before in his career.
"I would like to thank my team-mates for their help because without it, it wouldn't have been possible to win this Golden Boot. Secondly, I would to thank my family, the fans and the club for giving me the opportunity to play at the best club in the world.
"I like individual awards and I work hard towards them. For me, this is like my first Golden Boot. It is a special day. I want to share it with the people that have supported me since the first day I came to Real Madrid.
"I promise to keep doing my best with goals, assists and matches. I have many years left at Real Madrid and I will continue trying to give my best. This is very special for me. I am very happy."