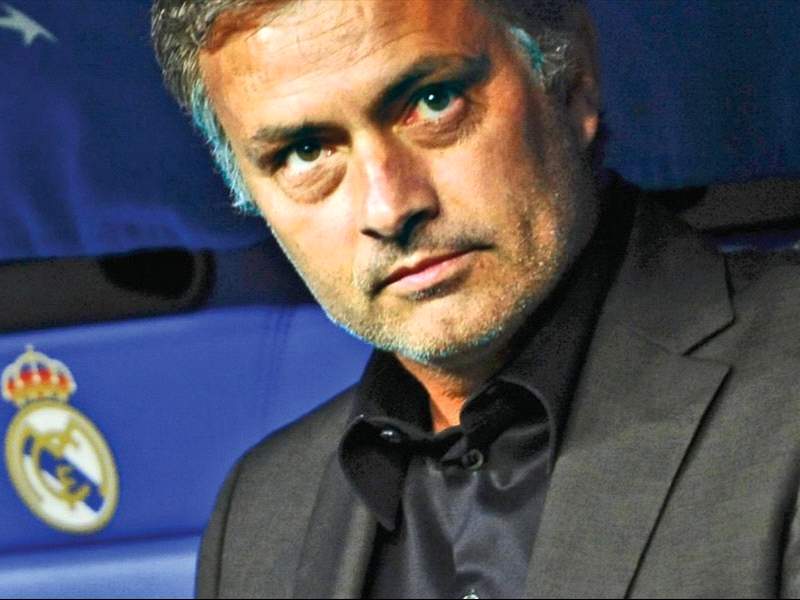 Real Madrid
coach
Jose Mourinho
has accepted full responsibility for his side's 2-1 defeat to
Barcelona
in the Copa del Rey at the Santiago Bernabeu on Wednesday.
After Cristiano Ronaldo's early strike was wiped out by Carles Puyol's header and an Eric Abidal winner, Madrid left the pitch to jeers from their frustrated fans, but Mourinho gave little importance to that reaction, and instead took the blame for the loss.
"I always understand [what is going on in the crowd] but I never listen, either before or after [a game]," the Portuguese coach mused.
"The responsibility is mine, especially when my team loses. Victory has many fathers; defeat only one. I've been in football a long time and I understand this.
"The cup final victory we all celebrated, but in defeat I am the only parent."
Mourinho
also revealed Pepe could be punished if he is found to be guilty of stamping on
Lionel Messi
.
Pepe, playing in midfield, had already been booked for a cynical foul on Sergio Busquets early on and could have been dismissed as he clearly stamped on Messi's hand with just over 20 minutes remaining.
But the referee failed to spot the incident and Pepe went unpunished.
Barca coach Pep Guardiola claimed he had not seen the incident, but said the television images spoke for themselves, and straight afterwards, Mourinho told reporters that his player could be punished.
"I have not
seen what
Pepe did," he claimed. "
I have to
watch it.
Pepe
did a great job
for the team but if something happened, I didn't see it.

"However, if it was i
ntended
, obviously, it is
punishable."


Ronaldo's performance is already the subject of much debate, with the player's influence having waned after his early salvo.

However, Mourinho was again quick to defend his compatriot, declaring:
"My view is that Cristiano was the best player on our team."
As for his side's hopes of turning things around at Camp Nou next Wednesday, Mourinho admitted: "The tie is still open but difficult, if not very difficult."
Madrid return to La Liga action this weekend versus Athletic Bilbao, while Barca travel to Malaga.
Starting in November and continuing through January, Goal.com is publishing exclusive extracts from Graham Hunter's highly-anticipated new book, 'Barca: The Making of the Greatest Team in the World'. The latest extract takes a closer look at the exciting emergence of Fifa Ballon d'Or winner Lionel Messi at Camp Nou: Don't miss it!