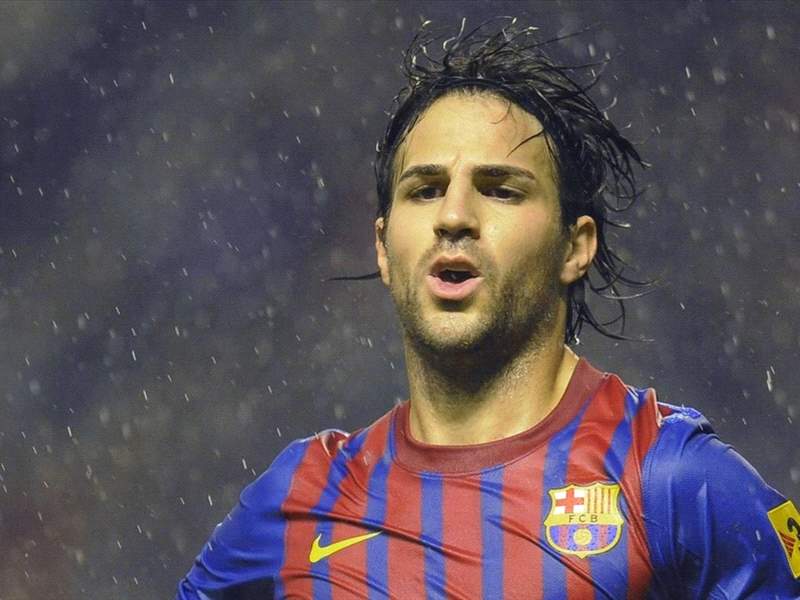 Barcelona
midfielder
Cesc Fabregas
is full of ambition ahead of the second half of the 2011-12 campaign, and has set his sights on winning La Liga, the Champions League and Copa del Rey with the Catalan giants.
The former Arsenal star has already lifted the Club World Cup, Uefa Supercup and Spanish Supercopa since his return to Camp Nou, and Fabregas is hungry for more in the new year.
"I want to achieve many successes and win many titles with Barcelona in 2012," Fabregas said on his official Twitter account.
"I am dreaming of winning the treble. If I have to choose, I want the Champions League most, and then La Liga.
"The title I'm longing for the most is the Champions League. This competition gives me a special feeling and is valued the most by the majority of the players."
Barcelona lock horns with Bayer Leverkusen in the round of 16 of the Champions League, which will resume in mid-February. Meanwhile, the Blaugrana will host Osasuna on Wednesday in the first leg of the Copa del Rey last-16, before taking on Espanyol in La Liga on Sunday.
Starting in November and continuing through January, Goal.com is publishing exclusive extracts from Graham Hunter's highly-anticipated book, 'Barca: The Making of the Greatest Team in the World'. Last Friday's extract took a closer look at the most influential figure in the club's history: Johan Cruyff. Don't miss it!