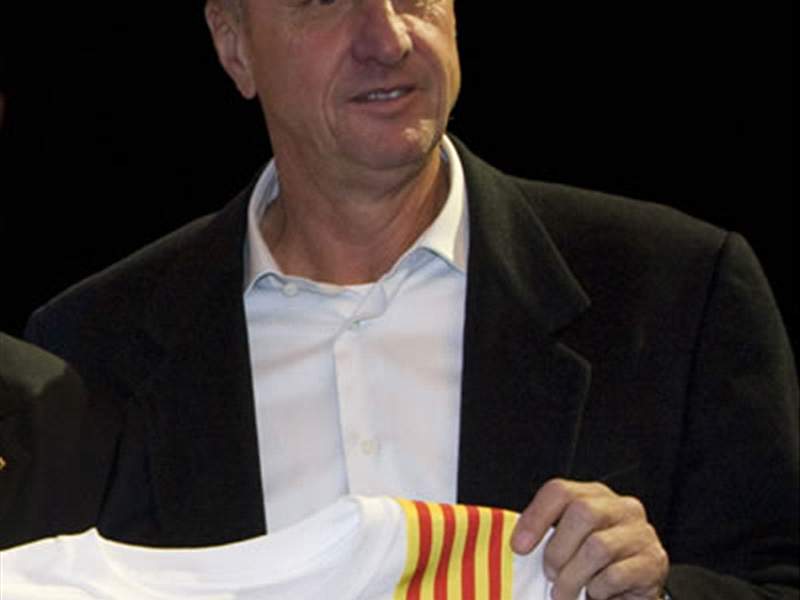 Real Madrid
coach Jose Mourinho partially blamed his side's busy schedule for their scoreless draw against Deportivo La Coruna at the weekend, but
Barcelona
legend Johan Cruyff has pointed out that it is Los Blancos' style of play that is the actual problem.
"Barcelona have less problems with playing two games per week than Real Madrid. The biggest difference between the two clubs is their style of play and that is the reason why Madrid struggle with the busy schedule," said Cruyff to
El Periodico de Catalunya
.
"Barca always dominate their games and have a lot of possession. Real Madrid on the other hand get a lot more tired because they always win the ball far away from their opponents' goal. That means that they have to do a lot more running. Both going forward and in defence.
"Madrid could easily have won the match against Deportivo. They have some excellent players and always create plenty of chances. However, there comes a moment where your players get tired and then you pay the price for all the excessive work in previous games."
Real Madrid's failure to clinch victory in Galicia has caused them to fall seven points behind their rivals in the Primera Division table.
Barcelona to win La Liga @ 1.07 (William Hill)
Real Madrid to win La Liga @ 7.50 (William Hill)