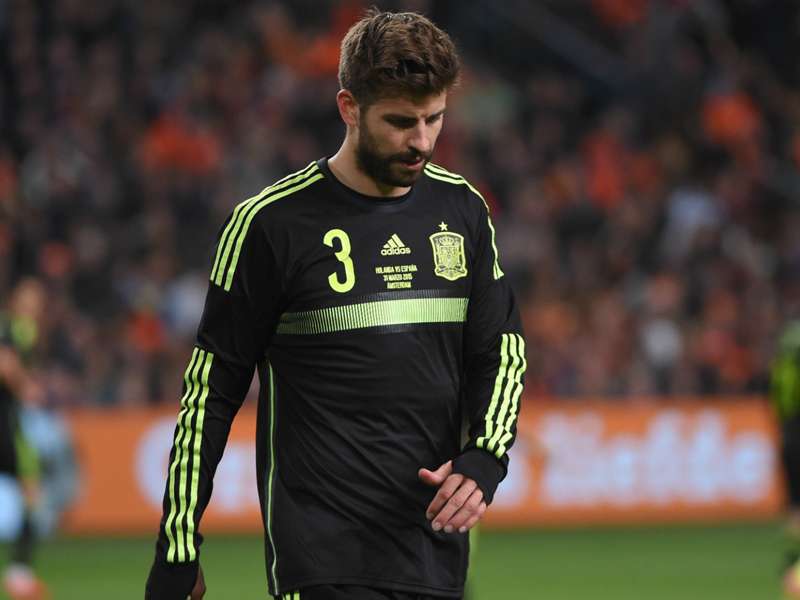 Sergio Ramos and Iker Casillas have become the latest Spain players to come out in support of Gerard Pique, after the defender was subjected to boos during Saturday's 2-0 win over Slovakia.

Pique has been a controversial figure with a number of Spain fan's due to the 28-year-old's stance on Catalan independence.

Jordi Alba, Cesc Fabregas and Santi Cazorla have subsequently condemnded the jeers aimed at the defender, and now Ramos and Casillas have also come out in support of him.

"We are here to represent our country and we must be together," Ramos said.

"Pique gives his best when he plays.

"We are with the national team because we want to keep winning. The ones who have lived all the good times, we just want to repeat them."

Spain captain Casillas also weighed in, adding to Ramos' sentiments whilst also acknowledging his own personal milestone of 100 games as national team captain.

"No one likes it when a team-mate is whistled," Casillas added.

"If he wears this shirt it is because he wants to be here. We felt great in Oviedo on Saturday. Loyal to our style and the play we like."
The Porto player reached a milestone when he wore the captain's armband against Slovakia and was delighted to make the achievement.

"I never thought I would play so many games with the national team. I dreamt it when I was a child and I fulfilled it. Reaching the 100th game as a captain is just an honour.

"I did not feel weird because I came to the national team with a team other than Real Madrid. I just try to help as much as I can."