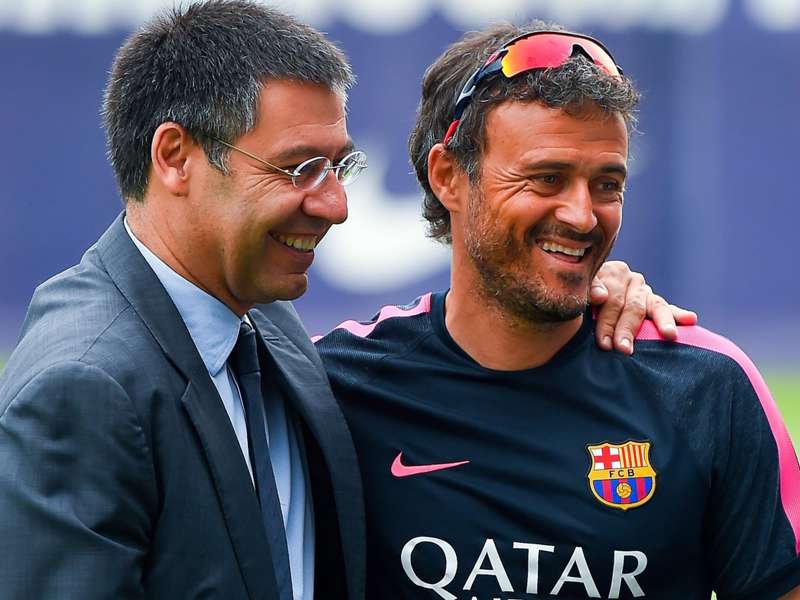 Barcelona president Josep Maria Bartomeu says the club intend to follow up the arrival of Aleix Vidal from Sevilla with another summer signing.
Bartomeu is running against former Barca chief Joan Laporta in July's presidential elections and was reported to be lining up Atletico Madrid midfielder Arda Turan as the marquee signing to win another term in office.
Rumours in the Spanish media claim the Turkey international will not join the reigning Spanish champions but Bartomeu is expecting another player to arrive before going to the ballots.
"We have a very reliable team for next season but besides Aleix Vidal another player will join," Bartomeu is quoted as saying by Marca.
"The club is not paralysed by the election process and is making sporting plans for coach Luis Enrique. The coach knows what we need and we will carry out those duties."
Laporta, who oversaw the most successful period in Barcelona's history between 2003 and 2010 is widely expected to reclaim the presidency and is already discussing a moves for the likes of Juventus star Paul Pogba.
Yet Bartomeu is confident of achieving re-election despite being at the heart of the scandal following the controversial transfer that brought Neymar to the club.
"I do not know how many signatures we will get," Bartomeu said. "But we see very pleased to partners down the street who are eager for us to continue at the club."