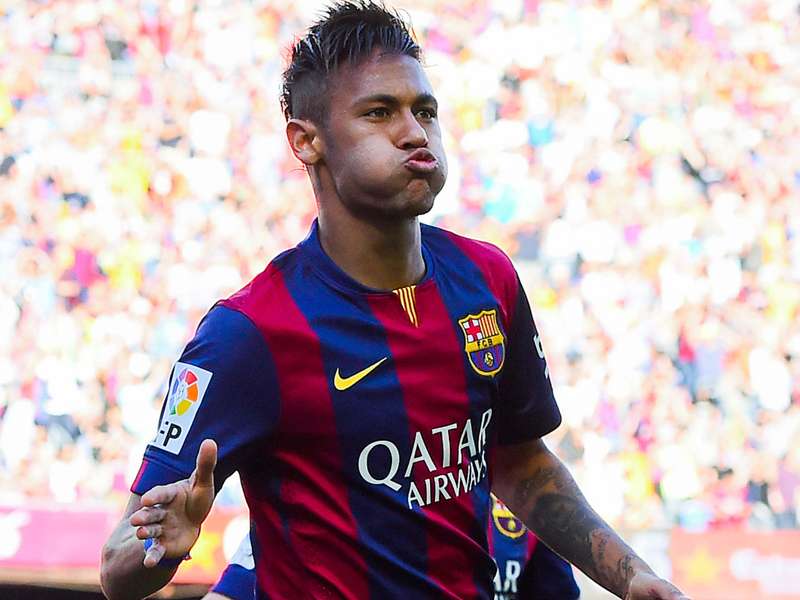 Santos have confirmed that they are to launch legal proceedings against Neymar, his father and Barcelona over the transfer that took the attacker to Camp Nou in 2013.
The club have alleged they should have received more money than the €17.1 million they were paid two years ago after being misled by the Catalans.
Santos president Modesto Roma Jr told reporters at a press conference: "Yesterday [Thursday], Santos made an official complaint to Fifa against Barcelona, Mr. Neymar da Silva Santos Jr., Neymar Silva Santos and Neymar Sport Marketing Ltd.
"On May 31, two years will have passed since Santos and the mentioned agreed on a transfer in which the player's rights were sold to Barcelona for €17.1 million, plus a clause of €2m if the player was among the finalists for the Fifa Ballon d'Or.
"Santos then got to know that the value for the player's sale rose to the sum of €83m. Santos considers that Barcelona, Neymar and his company owe this club compensation, and believe that the Barcelona directors may suffer sanctions for these actions.
"This action isn't against a club idol, but rather for Santos. We could not keep quiet in the face of this situation. We respect everyone, but we need redress for the damage caused to the club."
Roma also said that it is important that his side take a stand for the integrity of the entire system.
"If this transfer doesn't get properly analysed it will cause some serious damage to the world football, as it will break every player transfer mechanism established by Fifa"
In a separate case in Spain, Barca president Josep Maria Bartomeu and former chief Sandro Rosell have already been charged with tax fraud for their part in the deal.