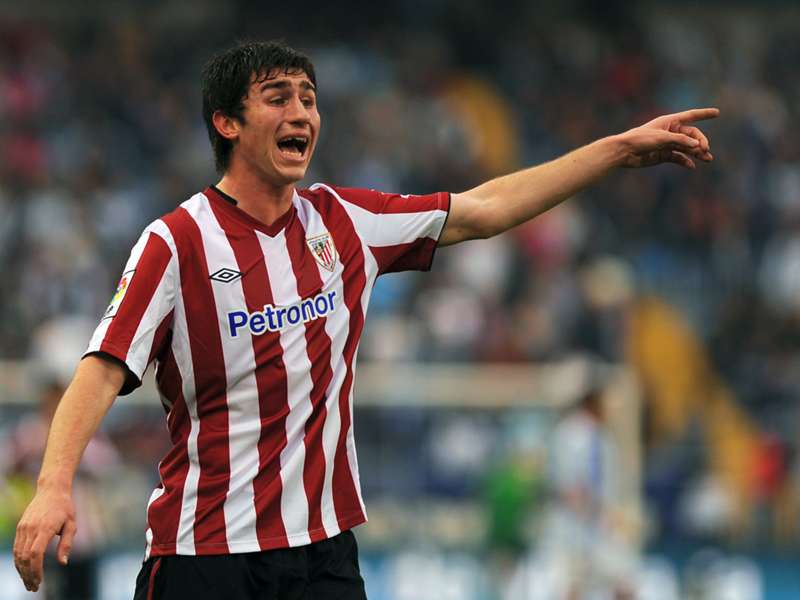 By Pilar Suarez
Joan Laporta is lining up a move for Athletic Bilbao defender Aymeric Laporte as part of his expected Barcelona presidential campaign.
The former club chief has not officially announced his candidacy for the upcoming elections, but is expected to confirm that he will run at the last minute.
The 52-year-old, who presided over the club from 2003 to 2010 - during which time the Blaugrana won four league titles and two Champions Leagues - is already making moves to invest in the team should he be re-elected.
Barca are closing in on a move for 20-year-old centre-back Laporte and are ready to match his release clause at Athletic, which his believed to be between €30 and €36 million.
The Camp Nou club are currently banned from registering new players after irregularities in the signing of minors, meaning they would buy the player in the summer but he would remain at San Mames until January 2016.
Laporta has a good relationship with Laporte's agent, Jorge Mendes, and sources have told Goal that the club would offer him a five year deal with an annual salary of €3.5 million.
If the deal goes through this summer, Athletic would not play the France Under-21 international in European competitions next season to ensure he is eligible for Barca's Champions League campaign when he completes the move in January.