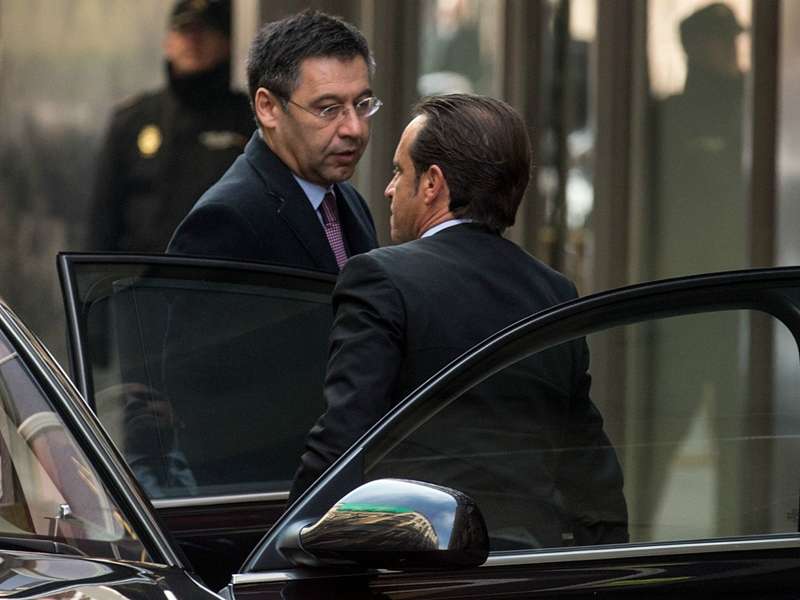 The public prosecutor in Spain has called for Sandro Rosell and Josep Maria Bartomeu to be given prison sentences for their involvement in the case of Neymar's transfer to Barcelona.
Former Barcelona president Rosell stepped down from his post after an investigation began into alleged tax evasion concerning the funds involved in the Brazilian's move to Camp Nou.
Rosell has been accused of disguising the true fee paid for Neymar, believed to total close to €86 million, which prompted the investigation from Spanish tax authorities.
Prosecutor Jose Perals Calleja has now called for Rosell to be punished with a custodial sentence totalling seven years and three months, for two counts of crime against the public treasury - in 2011 and 2013 - and one of corporate crime.
Calleja has also asked for a sentence of two years and three months for Bartomeu, who succeeded Rosell as Barca president and who has always maintained he was not involved in the precise workings of the Neymar deal.
Barcelona, meanwhile, have been cited for a fine of €22.2 million, while a further figure of €11.5m, to be paid for by all three parties, has also been put forward.
The club had appealed earlier this month against Bartomeu being called to trial and have always steadfastly protested their innocence.