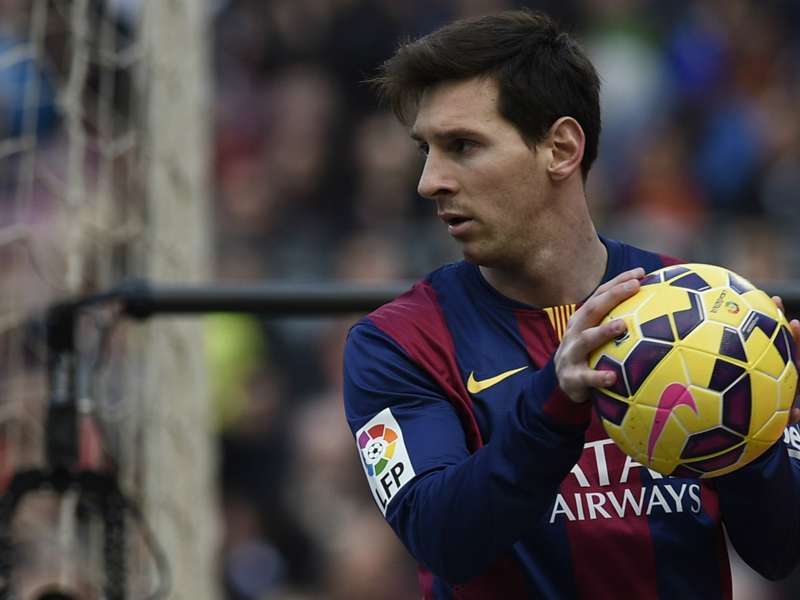 Former Barcelona star Eric Abidal believes Paris Saint-Germain would be a good fit for Lionel Messi should he decide to leave the Spanish club.
The Argentina international has endured a fractious relationship with new coach Luis Enrique this season, increasing speculation the 27-year-old could be considering a Camp Nou exit.
Any move would undoubtedly require a world-record transfer fee, limiting his potential suitors to Europe's opulent elite, and Abidal believes big-spending PSG could suit the four-time Ballon d'Or winner.
"As he has won everything at Barcelona, he would perhaps consider a new challenge in order to win new things," Abidal told Telefoot.
"It's possible. PSG has recently forged a group of players with determination and big objectives to reach. It may be a club that could please Messi."
The fall-out with Luis Enrique has sparked speculation that Messi has too much power at the Camp Nou club, but Abidal, who spent six years alongside him in Catalonia, has denied suggestions that he causes rifts at the club and that he has any say over team selection.
"His influence on Barca is total. With his goals, he masks tensions, administrative or legal problems. He carries the team on his shoulders and allows it to live peacefully. He's part of a group of deciders," Abidal continued.
"I've never seen Leo ask for anything. Even regarding the team selection."