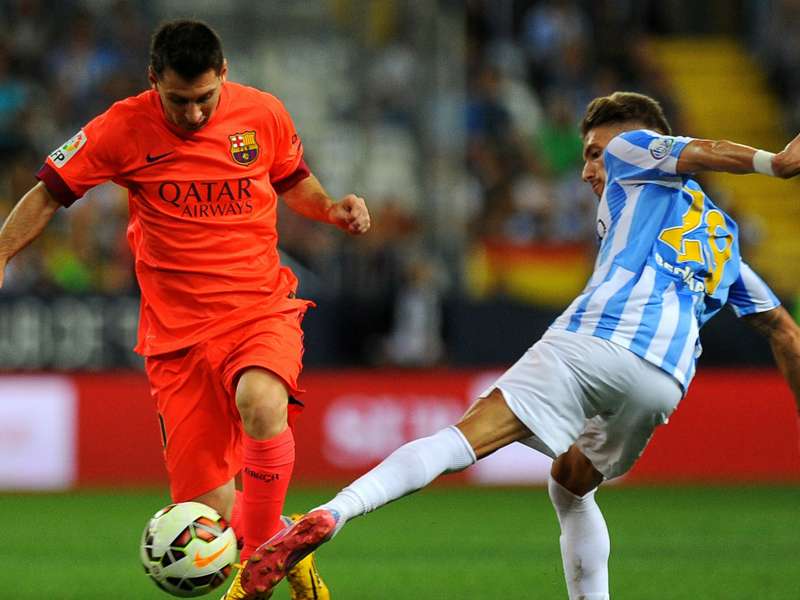 Barcelona boss Luis Enrique says Malaga did well to keep Lionel Messi quiet in the two sides' 0-0 draw on Wednesday.
The Blaugrana failed to register a shot on target in the entire match in a frustrating evening which brought to an end their 100 per cent record so far this season.
Messi struggled for many meaningful openings, meaning he must wait to score his 400th senior career goal, but his coach believes the opposition deserve credit for keeping him on the fringes.
"The fact that Messi didn't participate so much is a credit to Malaga," the 44-year-old told reporters.
"It's clear that the more he participates, the more dangerous we are.
"For us, finding Messi is key – and if we find him we will be more dangerous.
"That was what we found most difficult and it's clearly credit to our rival."
The former Spain international also made clear that any criticism of his players would not be made in public.
"Self-criticism will come behind closed doors. These players do that when we win, so imagine [what happens] when things don't work out.
"There is a long way to go, but we are on the right track and we will look for solutions, not excuses.
"These players aren't machines - we are competing every three days."
Luis Enrique also defended the performance of debutant Douglas, who came in for criticism from some quarters after a largely anonymous display.
"Douglas? He was at the same level as his team-mates," the coach added.