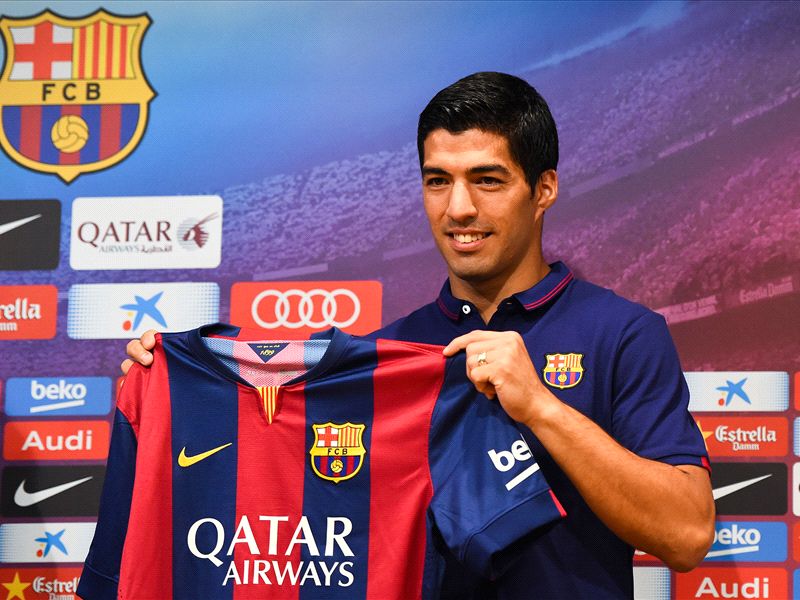 Barcelona sporting director Andoni Zubizarreta says Luis Suarez was their "first choice" signing this summer and believes he will settle in well at the club.

After making the €80 million switch from Liverpool this summer, Suarez was unveiled as a Barca player on Tuesday and played his first game for the club in a friendly against Leon on Monday.

And Zubizarreta heaped praise upon the Uruguayan as he was presented to journalists, insisting he can cope with the expectations of the club and was their main target after Alexis Sanchez seemed certain to leave.

"He can play from both sides of the attack and is used to the high demands and pressures," he said.

"[He was] the first choice. So we set out to see what his situation was."

Midfielder Alex Song has been linked to a move away from the Catalan side after being deemed surplus to requirements and Zubizarreta says he is working on a transfer at the moment.

"We will see if we can find a way out in the remaining days of the market."

The 52-year-old also responded to claims from Claudio Bravo that he feels more like a signing of Luis Enrique than anyone else, saying: "The signings are not those of Luis Enrique but those of Barca. All of the signings have my okay, and I take responsibility for those who do well and those who don't."