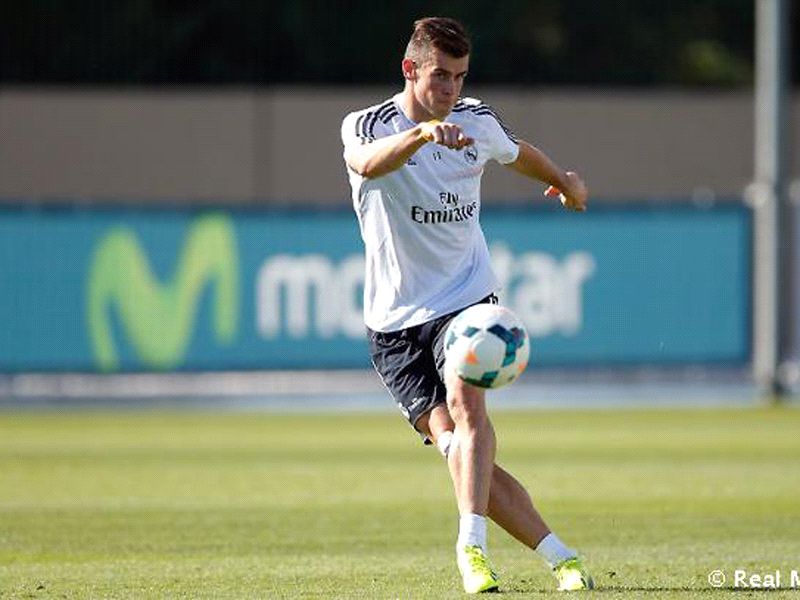 Gareth Bale
's agent, Jonathan Barnett, has launched an attack on Spanish publication
Marca
, rubbishing reports the sports daily published regarding his client suffering from a slipped disc.
The Real Madrid man has yet to feature for a full 90 minutes since becoming the most expensive footballer in history, only turning out in three appearances for Carlo Ancelotti's men.
But Barnett has refuted allegations that Bale, who has been out for almost two weeks with a thigh issue, failed his medical before his €100 million transfer in September owing to a slipped disc problem.
"
I spoke to a reporter from Marca, I told him: 'It's complete rubbish,' and yet they still print it," the agent told La Sexta. "

Whatever they say is a lie.




"
He passed the medical, he's 100 per cent fit, there's no problem. He's the most expensive transfer in history; if there was a problem, they [Madrid] would have stopped the transfer.

"How stupid and irresponsible of Marca to have run such a stupid story. There is no problem. He has a slight tear in his thigh, he'll be fit to play hopefully after the internationals.


"He [Bale] is angry, not sad. He's angry that a newspaper can write such rubbish. We won't be speaking to anybody else about this one story and we will never speak about it ever again, it's complete rubbish."
The 24-year-old has not produced the desired impact in his stint at the Santiago Bernabeu yet,
with Ancelotti recently claiming his star's adaptation was being hampered by injury.
Following los Blancos' revelation that Bale suffers from a disc bulge,
the head of the capital outfit's medical services has insisted that Madrid have nothing to worry about.

"You have to put chronic disk protrusions in context of the sporting world," Carlos Diez explained to Cadena SER.

"The majority of players suffer from them and it makes sense, because we are talking about players competing at the highest level, who suffer more wear and tear than a normal person.

"When Bale had his medical no clinical condition was discovered, just a radiological finding. There's no threat that he will need surgery.

"Bale played last season in the Premier League without any problems, he's trained very well with us and we don't need to give these findings any more importance.



"Our view was that the player was ready and therefore there was nothing to report to the president [Florentino Perez]."