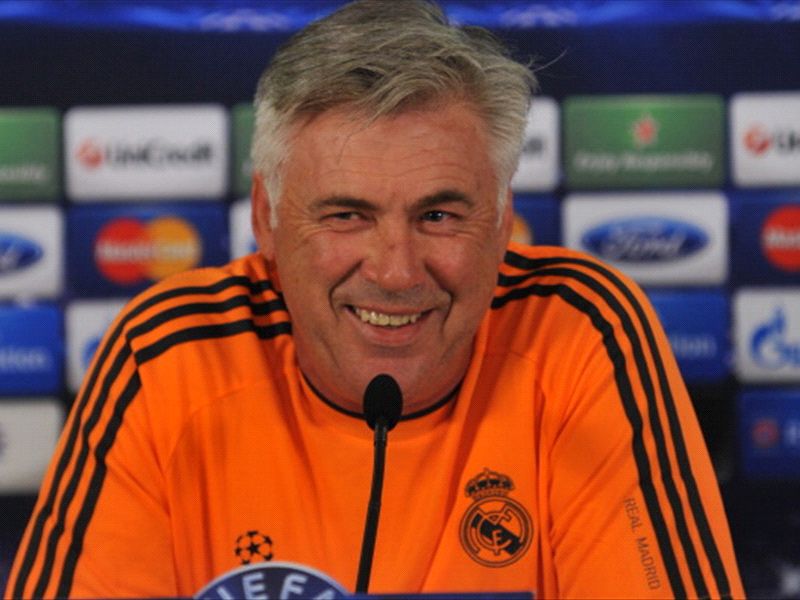 Real Madrid
coach
Carlo Ancelotti
believes playmaker
Isco
can become as good as Zinedine Zidane.
The talented 21-year-old was brought in from Malaga in the summer for a fee of €30 million and has already demonstrated his class with a stunning start to the campaign, with four goals in five Liga matches.
Zidane, Ancelotti's assistant at Madrid, was reowned for his technical ability and Ancelotti insists that Isco is developing into a player of the France legend's ilk.
"Comparing Isco to Zidane is not a bad thing. He is very close to Zidane with their ability," he told reporters.
"They have a lot of similarities. Zidane is obviously in a better position to judge and he said Isco isn't there yet, but said he could come close in the future."
Meanwhile, Ancelotti has also defended Karim Benzema against recent criticism and feels the Frenchman has been playing well of late.
The former Olympique Lyonnais striker was jeered by fans in their 4-1 win over Getafe at the weekend after missing a number of good chances, yet the Italian has insisted that he is happy with the 25-year-old's performances.
"Benzema has put in some good performances," he added.
"I like his hard work on the pitch, regardless of whether he scores.
"I don't think it's a big problem for him that the fans whistled him. Sometimes it can even be a good thing, because it can motivate the players."
Finally, Ancelotti confirmed that Gareth Bale should have recovered from his thigh injury to face Atletico Madrid this Saturday.
"He trained individually today. He should be fit for Saturday's match," the Italian said on Tuesday.
"Atletico Madrid are the team that have surprised me the most. They are playing well."