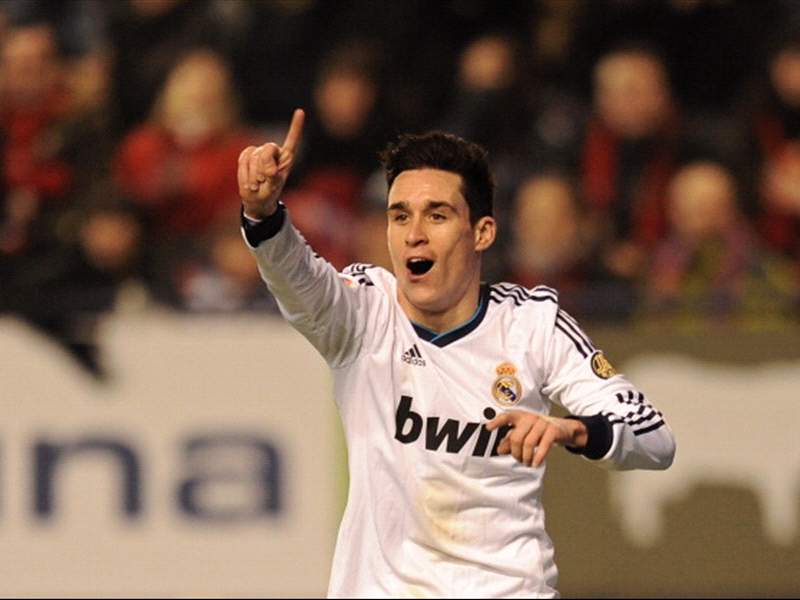 Real Madrid
forward
Jose Callejon
has insisted that
Lionel Messi
insulted
Blancos
assistant coach
Aitor Karanka
by labelling him "Mourinho's puppet", shortly after his side 1-1 draw with
Barcelona
in the Copa del Rey on Wednesday.
The 25-year-old says that the Argentine had also approached Arvalo Arbeloa after the game, backing up reports that he had a heated exchange with the Spanish defender in the Santiago Bernabeu's parking area.
Blaugrana
defender
Jordi Alba claimed that he did not see anything wrong with Messi's actions
, but Callejon believes he acted inappropriately.
"Messi called Karanka 'Mourinho's puppet' and then insulted Arbeloa after the match," Callejon told reporters at a press conference.
"On the pitch, it is heated and we can understand why people say things they regret later. But that a fellow professional waits for an hour, an hour and a half, to insult a man with his wife is a little much.
"The good guys aren't always good and the bad guys aren't always bad."
Callejon went on to say that Madrid have improved against Barcelona in recent fixtures, and urged his team-mates to go for the jugular in the second leg.
"Playing Barcelona is always difficult because they have a lot of possession but we have have to go on and give our best in the second leg. We have improved in the last few matches.
"It was a good result for us. The tie is open. We did not want to concede, but we couldn't. We have to go to Camp Nou with the intention of reaching the final."
Callejon also spoke about Real Madrid's new signing from Sevilla who will replace the injured Iker Casillas.
"We are calm because he is an experienced goalkeeper who makes us calm, but so do Iker and [Antonio] Adan."