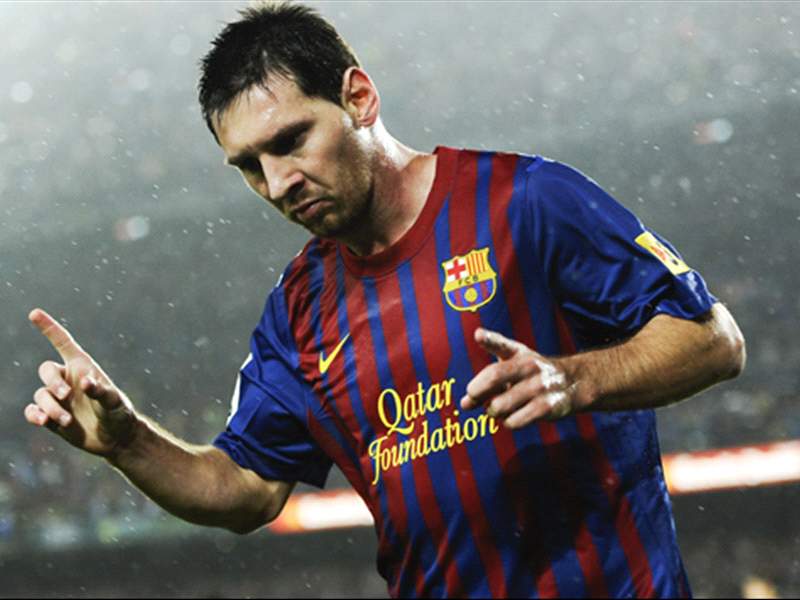 The ex-girlfriend of
Barcelona
star
Lionel Messi
claims the player's mother came after her in a Rosario shopping centre on Sunday - armed with a frying pan.
Macarena Lemos, a 20-year-old model from Rosario who briefly dated Messi when she was 14 and he 18, says she was out shopping with her mother and her aunt when she noticed the player's parent was following her and taking photographs.
"She was following me and taking photos until I turned around and asked her what was going on," the model explained on
Telenoche
.
"That's when she started insulting me. What was she doing there in the electronics section, with a frying pan in her hand? She was following me with a telephone and a frying pan."
Lemos was bemused by the actions of Mrs Messi, claiming she has never gone on record with any details of their relationship.
"I have never came out and said whether I had slept with her son. I was 14 and he was 18 - and I didn't reveal anything about our relationship," she added.
"She treated me like I was nothing, as if I were hanging from her son's ribs. She seems to think I said something to a magazine, but I never did. They are confused.
"It shocked me because I wasn't expecting something like that to happen on a Sunday afternoon, especially with my mother and my aunt present.
"He has bodyguards, but I don't. I go out on the street and meet my friends like a normal person."
Despite the incident, Macarena claimed she would still like to spend a night with the world's best footballer.
"That's unfinished business for me," she admitted.