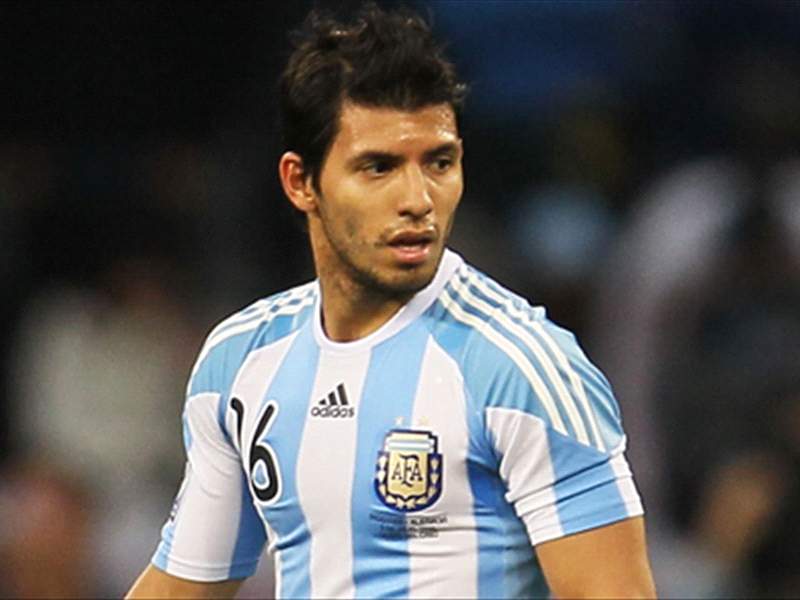 Atletico Madrid coach Gregorio Manzano has set a deadline for clubs interested in signing striker Sergio Aguero, stating that they have until July 4 to negotiate for the player, or else be forced to meet his €45 million release clause.
The 23-year-old has been strongly linked with Juventus,
although the player's agent recently
denied he held talks with the Italians.
Real Madrid meanwhile are also thought to be in the hunt, but this idea was quashed by Manzano earlier this week,
when he insisted that the two Madrid-based clubs have an agreement that Aguero will not move to the Santiago Bernabeu.
And Manzano, who recently became the club's new coach, added that time is running out for clubs to attempt to barter with Atleti, who are suffering from financial problems, for the Argentine at a lower price.
"Until July 4, when our preseason starts, we are able to negotiate for Aguero. After this date, clubs that want to take him away will have to pay the recissionary clause," he stated, in an interview with
AS
.
"We have to impose our market and so we need to know whether we can count on our strongest player."
Juve have also been linked with Real Madrid's Gonzalo Higuain and Lazio attacker Mauro Zarate, as their hunt for a new striker continues to gather pace.