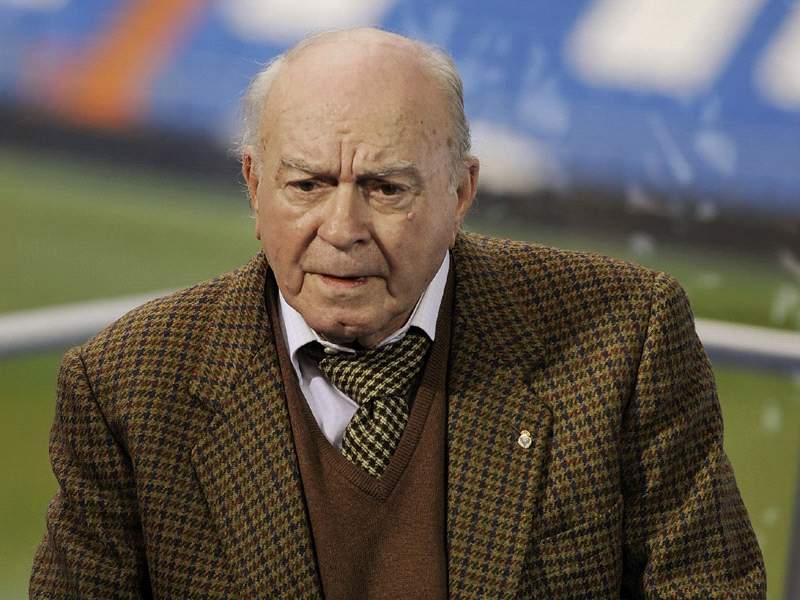 Real Madrid icon Alfredo Di Stefano believes Jose Mourinho should remain as the club's coach despite missing out on the La Liga title this season.

The club saw rivals Barcelona announced La Liga champions on Wednesday and have had to settle for winning the Copa del Rey this season.

Mourinho has come under scrutiny in recent weeks for a number of outbursts in the media, especially the comments made after the club's exit at the semi-final of the Champions League to Barcelona.

However, Di Stefano is adamant the Portuguese tactician should stay at the club.

"I'm not the one making decisions, but the directors know what they are doing. I believe Mourinho should stay on, he's doing a very good job. We have been up there fighting right until the end," the club's president of honor told Marca.

"I don't believe (this season) has been a failure. We won a title, had a very good league campaign and did very well in Europe. We have been up there among the best and you can't always win."

Di Stefano affirmed that he wants Mourinho to be successful, and is sure the coach will win more trophies at the club if given the chance.

"I want Mou to succees and I'm sure he'll win more titles. Everyone involved with Madrid wants to win trophies and I think we will achieve that," he added.

The legendary former striker, who scored 307 goals in 396 appearances for Madrid, also had a few complimentary words for rivals Barcelona.

"I believe Barcelona and Messi deserve what they have achieved," he concluded.

Madrid travel to Villarreal on Sunday where they will be looking to continue the impressive form that has seen the club score 10 goals in their last two games.