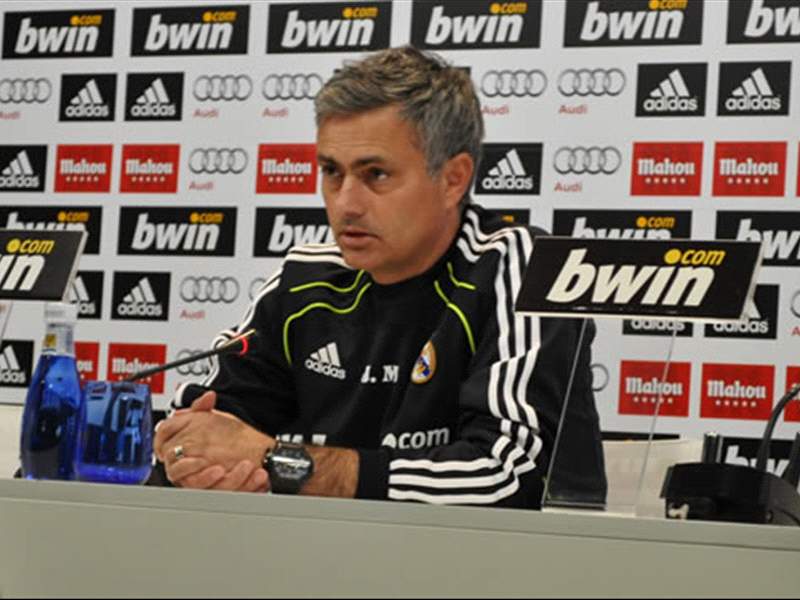 Real Madrid coach Jose Mourinho insisted that he would only reintroduce Kaka into the first team when the Brazilian was 100% ready, and admitted that he would miss the presence of the injured Cristiano Ronaldo.

The trainer held a press conference this Saturday ahead of the Merengues clash against Racing Santander tomorrow evening, following a dominant 7-0 win against Malaga midweek. Playmaker Kaka did not feature against Manuel Pellegrini's team, but 'The Special One' affirmed that he would return when he was in an optimal condition to play.

"Ask our medical team, the best thing for the self-esteem of a player and his confidence is to return when he is convinced that he is absolutely perfect," Mourinho told a reporter who enquired over Kaka's absence.

Mourinho was similarly caustic when questioned over the team's problems in scoring goals away from the Bernabeu.

"According to you [to the questioning reporter] we do not attack well. You have said in your newspaper that we don't do attack training and we don't know how to train for that. You have written that I tell my players to do whatever they feel like on the pitch."

The joy of the Malaga thrashing was tempered by the loss of Cristiano Ronaldo, who will be on the sidelines for up to two weeks due to a hamstring problem. Mourinho made no attempt to disguise the fact that his team would find it difficult without their top scorer.

"[Cristiano's absence] is extremely important. We will not be hypocrites, but we have a great players who will be motivated to step up," the Portuguese coach stated, before hitting out at suggestions he should have rested his compatriot before the injury occurred.

"[Fernando] Gago got injured in training, [Alvaro] Arbeloa injured himself at home and Cristiano got injured playing and marking. In football you get injured when it is your time to get injured. Gago wasn't playing much and he was ruled out."