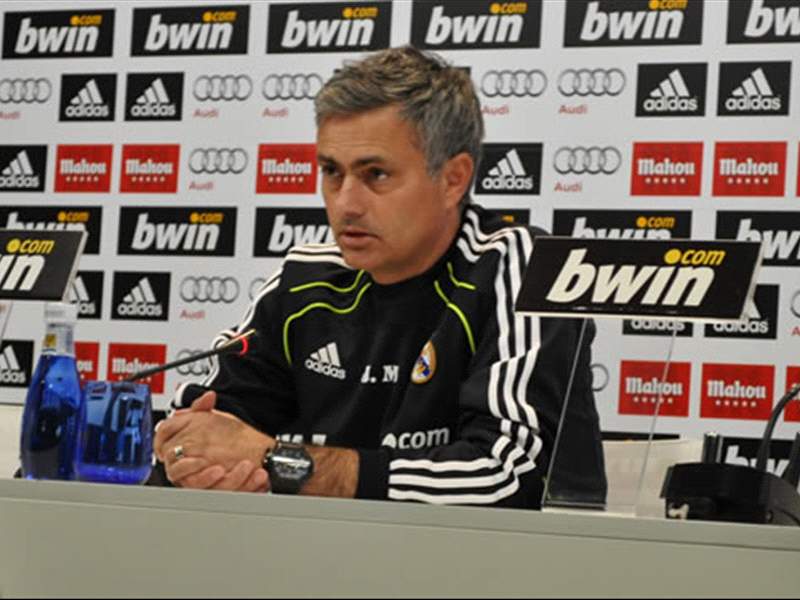 Real Madrid coach Jose Mourinho was incensed at the end of his team's 0-0 stalemate with Deportivo La Coruna.
For the majority of the second half, Madrid laid siege on the home side's goal but to no avail and the Portuguese was not impressed with Os Turcos' tactical plans.
Speaking to
AS
, the former Chelsea and Inter boss held nothing back as he spoke his mind after the game. ''We played against one goalkeeper and 10 defenders for the second half. Only one team played to win. The other played to exhaustion and defended and they won the prize. We, who tried to win, are penalised for this.'' he vehemently added.
His rage did not end there as he moved on to the fixture planners.
''

It is not

normal

that after

a

European game

we are

made to

play

on Saturday

.

This is not the first time

.

They do what

they want and

that's that

.

They just sit back and laugh at me.
"

I do not know

what would have

happened

if

we had

played

on

Sunday

but

it would have been fairer

.

We would have

taken a

day off

to get over

the

tired

ness.

Ask

the

experts

in biochemistry

and

sports physiology
. They know what they are doing,'' he boldly articulated.
However, the complaining stopped here as he heaped praise on his players for their relentless endeavours. ''What counts is the result. I cannot criticise my players for their efforts as they did all they can.''
The pressure is now telling on the charismatic coach. With only 13 games remaining in the league, his Madrid side now trail Barcelona by seven points.