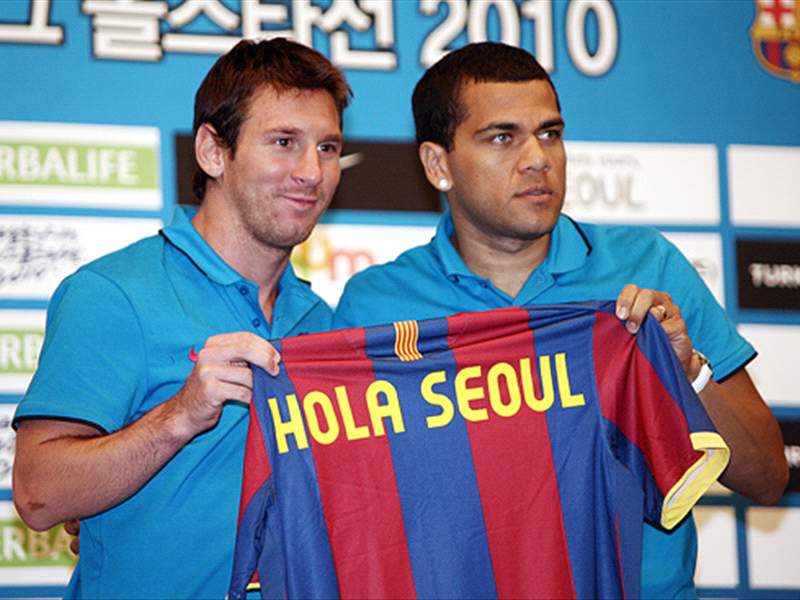 As reported by Sport, Barcelona coach Pep Guardiola announced in a press conference today in South Korea that Argentine superstar Lionel Messi will not play in tomorrow's pre-season friendly match between Barca and a team comprised of South Korea's K-League All-Stars.

The news was greeted with disappointed groans, as Guardiola announced that Messi is not yet fit to take on the rigours of a full-pace match. "One training session after a month of vacations is not sufficient. I would have liked for him to be ready to compete, but he would run the risk of getting injured."

According to reports, there is a clause in Messi's contract that stipulates he must play at least 30 minutes (presumably for marketing reasons), but Barca seem prepared to pay the penalty rather than risk a problem for La Pulga.

The fact that Messi will not play seems to have been the final straw to set off feelings of animosity among the fans, who have begun to feel disrespected by the Blaugrana visitors. The Barca team has already alienated their South Korean hosts as Messi, in answering a question about his first impressions of Korea, answered "I didn't see much. I don't know where I am and what time it is. I'm too tired."

Fans were further displeased when Brazilian right-back Dani Alves made the error of declaring that "Brazil played against Korea in the World Cup. They were a very good team". Unfortunately, Alves made the mistake of not realising that Brazil played North Korea in the World Cup, not South Korea, where Barca are currently completing the first stage of their pre-season tour of the Asian continent.