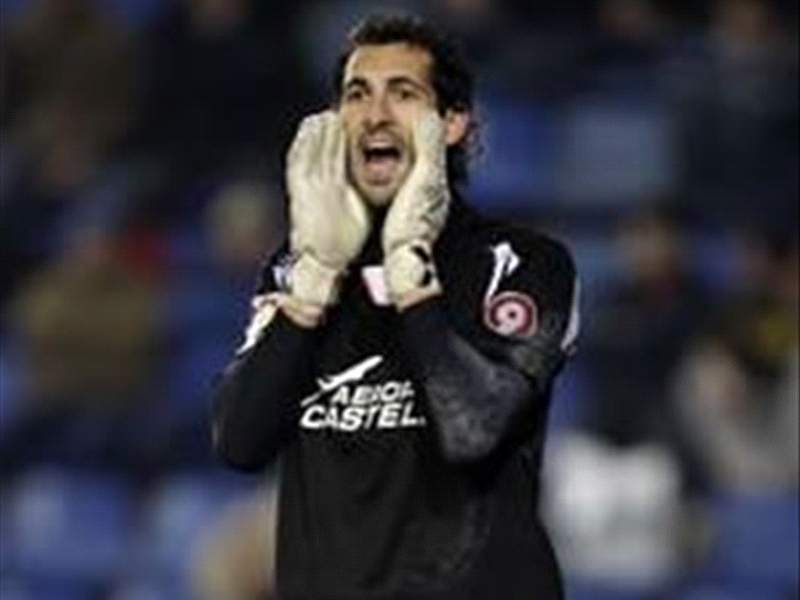 Villarreal goalkeeper, Diego Lopez has been hot on Manchester United's radar over the past few months as the Red Devils identify the Spanish international as the ideal replacement for Edwin van der Sar.
A €20 million-plus price tag (₤17m) may have dissuaded the English champions, but with a massive €94 million ready to roll in from the potential sale of Cristiano Ronaldo to Real Madrid, Sir Alex Ferguson could finally make a move for his man. But the 27-year-old shot-stopper has revealed himself there have been no further developments.
"There have been no signs of interest from Manchester Untied," he told reporters in South Africa while preparing for the Confederations Cup with Spain.
"So far throughout the year, there have been only rumours. There's been nothing concrete, even after they accepted the offer for Cristiano," he added.
Meanwhile, El Submarino's new coach, Ernesto Valverde has backed up his president's announcement that there will be no surprise arrivals this summer.
"We do not need to make a lot of signings because Villarreal already have a solid base of players who are all working very well," he was quoted as saying by Marca.
"What would be great, however, is for us to avoid a lot of departures. Only then can we think about minimising our arrivals.
"We are conscious that there are positions that need to be strengthened. At left-back, for example, we only have Joan Capdevila and there is no back-up.
"But I still do not think we need any excessive changes. We have a good youth system and a good reserve team that can provide us with very good players," he concluded.
KS Leong, Goal.com