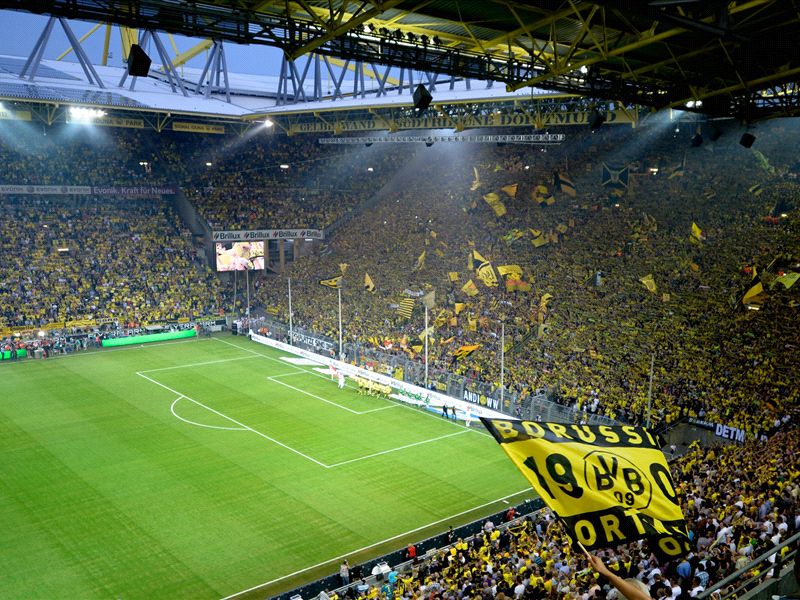 By Brian Oliver
"When a church choir want to sing they stand up. Same for a pop singer. And you don't sing an opera sitting down. If you want to sing and cheer to support your football team, you want to stand up."
So says Jon Darch, one of the most vociferous campaigners for safe standing areas in football stadiums.
English supporters can still be among the noisiest in the world, as England fans showed by outsinging the Italians throughout the recent friendly in Turin. But the atmosphere at many Premier League stadiums has diminished since the introduction of seats-only legislation in the UK in the early 1990s, which was followed by Uefa's ban on standing at all their club and international games from 1998.
The famous Kop at Anfield became all-seated, as did the biggest bank of terracing in English football, the 32,000-capacity South Bank at Molineux, home of Wolverhampton Wanderers.
Many grounds were old and unsafe, and in need of refurbishment – so many famous arenas all around Europe soon became all-seated. The Bernabeu in Madrid, which once held 125,000, became an 80,000 all-seat stadium. Lisbon's Estadio da Luz was completely rebuilt, as was Hampden Park in Glasgow.
But there was resistance to sitting down in Germany: the fans stood up for their rights and the clubs found a way around the new rules, with a lot of help from clever German manufacturers. Even now, they are finding new ways to meet the demands of fans who want to stand up. The capacity at Bayern Munich's Allianz Arena is increasing, thanks to the installation of more standing room.
This weekend there will be 25,000 fans standing on Dortmund's 'Yellow Wall' – the South Stand – for the game against Eintracht Frankfurt. Plenty of Manchester United fans at Everton and Chelsea's following at Arsenal will stand up too, but they will be asked to sit down.
They would not have to if German stadium technology was permitted.
"Half of the 18 clubs in the Bundesliga have rail seats," says Darch. These are seats that lock upright, leaving rows of standing areas with built-in safety barriers. They are seats for Uefa-licensed matches and standing areas for domestic games, where standing is not banned but welcomed.
Werder Bremen were the first club to use the technology about 10 years ago, since when many others have installed it. Clubs in Austria, Hungary, Switzerland, Belgium and Norway have put in rail seats too.
There are other options: bolt-on seats, and aluminium foldaways that tuck into a terraced metal step. All are safe and modern, as opposed to the old terracing of 50 years ago. "I don't even like to use the T-word," says Darch. "The 21st-century stadium has safe standing areas, not terracing. I think they are all German solutions."
An anti-seating protest movement was started in Denmark in the year of Uefa's announcement in 1998, but it made little impact. The Germans showed the way to do it.
"German clubs are majority-owned by supporters and are there to keep those supporters happy," says Darch. "Germans always have stood up at games, and they always will. They did not accept all-seat stadiums."
There are, on average, 10,000 standing fans at every Bundesliga game. The crowd noise is praised by managers and players from other countries and even by politicians, whose support means that standing areas will probably, at some point, become legal in Britain.
Alastair Campbell, Tony Blair's chief strategist in the government from 1997-2007, tried to put safe standing in the Labour party election manifesto.
"The debate is shifting," he said. "I'd advise anyone who fancies a weekend away to go to a big match in Germany, where lower prices and safe standing have helped make the German leagues better attended and with better atmosphere."
All thanks to German stadium technology – and supporters who refuse to be told to sit down and shut up.
Read more Innovators articles on Sony x Football!