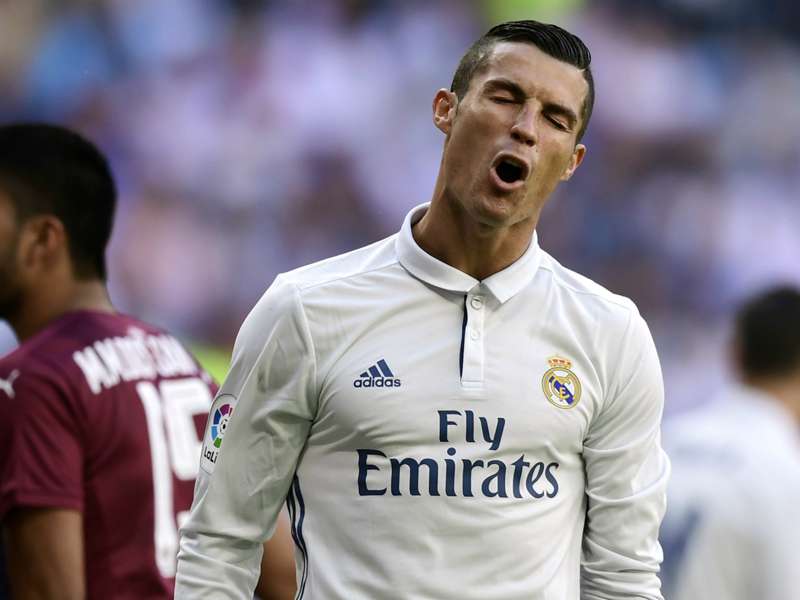 Cristiano Ronaldo would have joined Arsenal as a teenager, but the Gunners did not have the money available, according to former scout Damien Comolli.
VIDEO: Diego Costa slaps friend
The Real Madrid star was spotted by the north London outfit while beginning his career at Sporting, and Comolli has revealed that the Portuguese even visited the club's training ground.
But no agreement could be reached to bring Ronaldo to Arsenal, and months later he impressed Sir Alex Ferguson and joined Manchester United before going onto become one of the world's greatest ever players.
"The first time I saw Ronaldo, it was at the Montaigu tournament, he was 15," Comolli told SFR Sport. "He played against Japan before and I thought: 'Who the hell is this?'
"At half-time, I called my contact in Portugal to which I said that I had seen a phenomenon. Since Thierry Henry, I had never seen anyone like that.
"He came to the [Arsenal] training centre twice. Nobody knows that. He met Thierry, who was his idol. But when it came to making the transfer, there was no money.
Pique reveals how he wooed Shakira
"Some months later, Manchester United secured a partnership with Sporting and they played a friendly match in Lisbon. He slaughtered them and Sir Alex Ferguson said: 'He must go to United'."