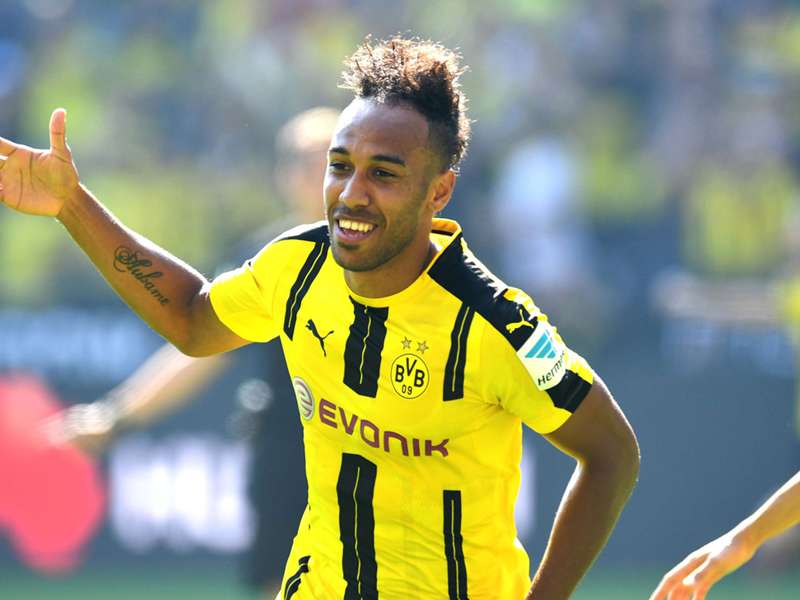 ---
SPECIAL REPORT
---
It is a marriage that is waiting to happen. Pierre-Emerick Aubameyang is very much the star at Borussia Dortmund these days and his journey seems certain to include a move to Real Madrid at some stage.
'Aubameyang would shine at Real Madrid'
Valued around €45 million and recognised as African Footballer of the Year in 2015 by the Confederation of African Football (CAF), he is emerging as one of the game's great talents. After scoring 39 goals last season, the Gabon striker is set to fight another former BVB icon, Robert Lewandowski, to be top scorer in the Bundesliga this time - and he has netted five times in four league games already so far.
That form has seen the 27-year-old tracked by many of Europe's elite club. Among them, Real. As with many other players on a similar standing, the forward's talents have not gone unnoticed at the Santiago Bernabeu - and it is well known that Los Blancos are in the player's thoughts, too.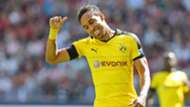 Although born in France, Aubameyang's mother Margarita began life in Avila (a city just over 100 kilometres from Madrid), and the Dortmund marksman spent part of his holidays there last summer. And in recent quotes to L'Equipe, he admitted he would like to play for Real or for another big team in Spain one day, something he had promised to his grandfather.
"My childhood dream was to play for Real Madrid," he said. "I promised my grandfather, who was from Avila some 110 kilometers away from Madrid, that I would play there. I realise that it will not be easy, but is always in the back of my mind."
Morata: Las Palmas draw could prove costly
He also revealed he had watched videos of Hugo Sanchez as a youngster and that the Mexican had inspired his acrobatic goal celebrations.
"I watched a lot of Hugo Sanchez videos when I was still a child," he said. "The somersault I sometimes do to celebrate a goal is a homage to him. Playing for Real Madrid, or even another big Spanish club, would also be a great gift for my mother."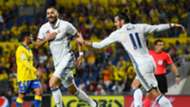 This summer gone, there was some initial contact between Madrid and Aubameyang towards the end of the window as Karim Benzema struggled to shake off a hip injury. However, it ultimately came to nothing and Dortmund had no intention of selling their star striker anyway.
Benzema and Morata can play together - Zidane
So it ended up in nothing, at least for now. In any case, Madrid are unable to sign anyone at the moment due to the transfer ban, but the mutual interest remains and Aubameyang has the quality to play for Los Blancos, according to his team-mate Mikel Moreno.
"Would he fit in at Real Madrid? The strikers there need to score and make a difference. He does it," Merino told Goal in an exclusive interview. "He would fit, of course. He is doing what Real Madrid ask to their strikers. I don't know why he couldn't play there."
He could, he is keen to make the move one day and if he can continue his current form, he may well end up being the club's first big-name signing after their transfer ban expires in 2018.