Newell's Old Boys hope to sign Lionel Messi from Barcelona after the 2018 World Cup.
Messi began his career at the Argentine club, prior to moving to Barca's famed La Masia academy.
The superstar has since won five Ballon d'Or awards, having developed into one of the finest players in history, and Newell's vice president Cristian D'Amico hopes to see the attacker return to Estadio Marcelo Bielsa in the near future.
---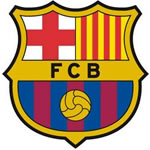 READ MORE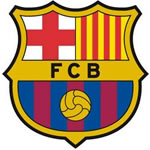 |
Neymar reveals Rio 2016 tattoo
---
"I am convinced, like many of my peers, that we can make history as a club if we get the best player in the world in a Newell's shirt," he said. "I think we're going to get the pleasure of Messi wearing the shirt.
"Imagine a game with Messi in the Coloso [Estadio Marcelo Bielsa], with the press around the world. The sponsors who would come... that would make a difference economically, apart from the sentimental value, and could make a big difference to clean up the debts."
Messi, whose contract with Barcelona runs until 2018, has already scored three goals in all competitions for Barca in 2016-17.