Giovani Lo Celso will become a Paris Saint-Germain player next season, Goal can confirm.
The Argentine attacking midfielder, 20, will arrive at the Parc des Princes to sign a deal with the Ligue 1 champions but will miss the first half of the European season as he will return to Rosario Central in the form of a loan. On January 1, 2017, he will move to PSG on a full-time basis.
Financial terms between the two clubs have only minor details yet to be agreed. From PSG's perspective, they have assured that everything is running smoothly, but there are some creases yet to be ironed out.
"If there was competition over the deal, it's distant now," a source close to the club explained.
---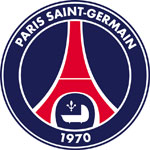 READ MORE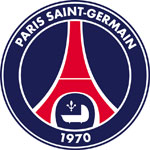 |
No risks will be taken over Ibra, says Blanc
---
Following the 1-1 draw against Bordeaux on Wednesday, head coach Laurent Blanc spoke of Lo Celso almost as if he was a PSG player. "He has great potential," he said. "We have monitored him for a long time. We have a desire to sign young players with quality, even if they are coming from abroad.
"The agreement is not final, but in any case his arrival is not imminent. It's expected that he'll stay in Argentina a while.
"All the big clubs sign young players, and PSG must do likewise."
These comments are echoed in South America. "We need time to get to the end of the negotiations," Juan Lo Celso, the player's father, explained. "Nothing is signed."
One of the few details left to agree concerns the amount of tax payable by PSG over the transfer deal, but Lo Celso will become the French club's first signing of the transfer window.