AC Milan owner Silvio Berlusconi has already christened him 'The new Pirlo', while coach Sinisa Mihajlovic is preaching caution and care in anticipation of the opening of a box that seems to contain something truly magical, and Arsenal are already looking to sign him.
At Milan, everyone is in total agreement: the next Gianluigi Donnarumma will be Manuel Locatelli, a cornerstone of Cristian Brocchi's Primavera side but a member of the first-team squad on a permanent basis since the January transfer window closed.
---

HIS STORY
---
The 18-year-old from Galbiate (in the province of Lecco) has followed a straight path to the top thus far. Already the talk of Pescate at just nine years of age, Locatelli was first picked up by Paolo Rota, who took him to Atalanta. In 2009, Milan prised Locatelli away from the Bergamo-based club thanks to the work of their head of scouting Mauro Bianchessi.

It was a dream come true for Locatelli, who has always been a Rossoneri supporter. He progressed through the youth team ranks and started the current campaign as vice-captain of the youth team. Since February, though, he has been a member of Mihajlovic's squad, having already previously trained with the first team under past managers Massimiliano Allegri and Filippo Inzaghi, who included him among the substitutes for Milan's trip to Fiorentina in March 2015.

Locatelli's senior debut is now just around the corner, although Mihajlovic is intent on handling this precious jewel with great care. "Locatelli is a good player but he's arrived from the Primavera and is not yet quite ready for the pace and intensity of the first team," the Serb stated after adding the youngster to his panel.

"However, with intelligence and training, he can make it. From here, we'll see how he goes."

In the meantime, 'il Loca' is spending training sessions studying Italy and Milan midfielder Riccardo Montolivo at first-hand and preparing himself for July's European Under-19 Championship in Germany, where he is expected to be one of the stars of the show.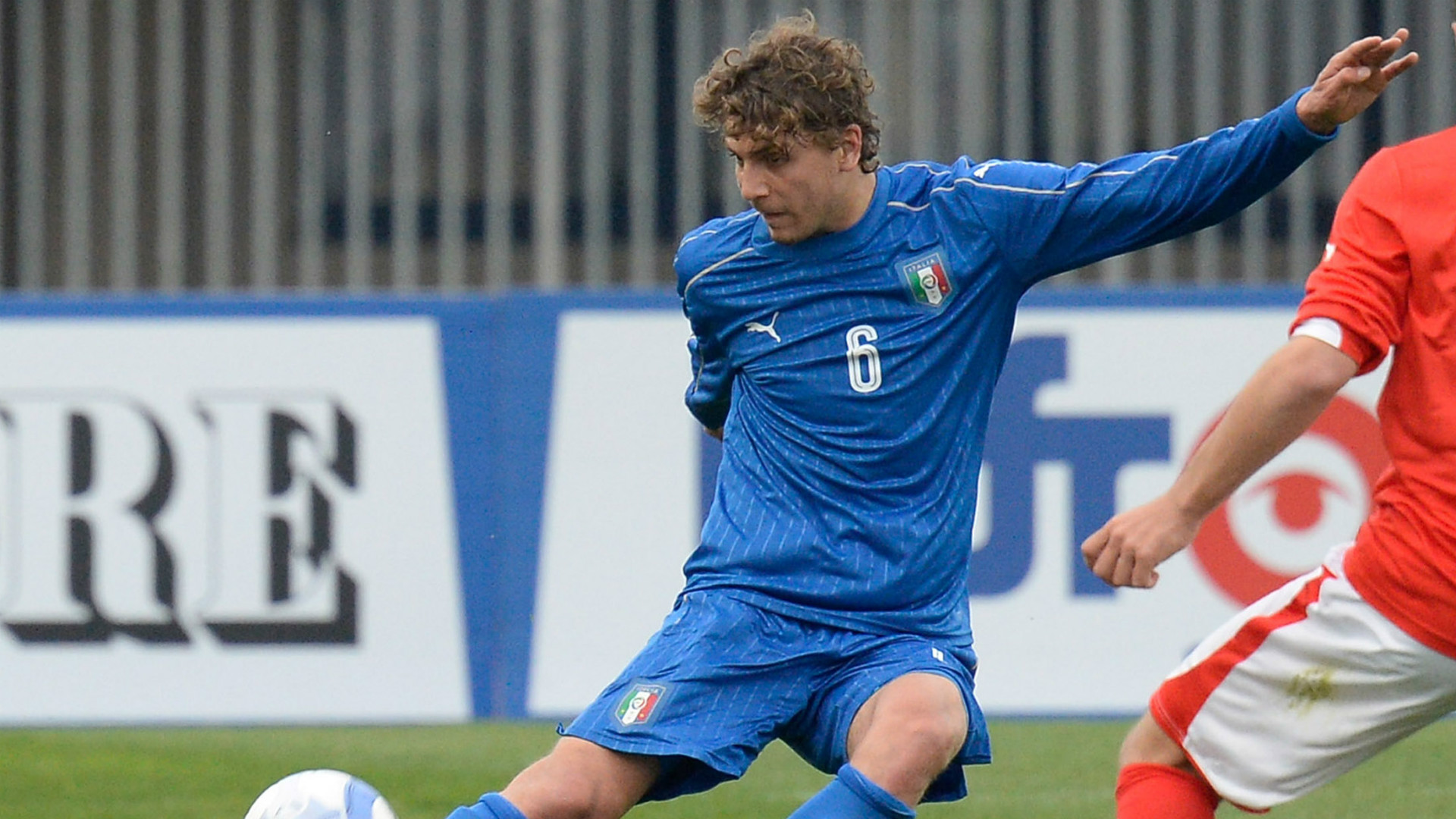 ---

SCOUTING REPORT
---
Over the years, Locatelli's role has changed from an attacking midfielder to a masterful playmaker stationed in front of the defence - his best role given his technical and athletic characteristics, although he is also equally adept at playing as an orthodox central midfielder.

Physically slight yet mentally tough, Locatelli is well versed at mixing up his game with long and short passes depending on how the game is developing. He has great vision and reads the play well, making him a real leader from a technical point of view and a reference point for his team-mates.

In Mihajlovic's opinion, "he must improve his vertical play" as well as his aerial prowess given his stature. However, his value to Milan is beyond dispute.

"He's a player of great quality. He has been with us since he was 11 and he will be captain of Milan inside three years," Bianchessi predicted in a recent interview with Corriere della Sera.
---

FACTS & FIGURES
---
He has racked up 14 appearances for the Under 19s this term, scoring twice, against Cesena and Como, with the goal against the latter coming from the penalty spot.

Although yet to make his professional debut, he has been on the bench for a total of 10 games - including Milan's last five outings. That eagerly-awaited first-team bow is edging ever closer.
---

THE FUTURE
---
Until now, there has not been any doubt that Locatelli's future is dyed in red and black. Last year, he signed his first professional contract with Milan (alongside Donnarumma), binding himself to the Diavolo until June 30, 2018.

That deal, though, is likely to be improved and extended in the coming months, given several clubs are already casting admiring glances in Locatelli's direction, chief among them Arsenal, who Goal revealed have already sent their chief scout, Neil Banfield, to Italy to observe Milan's new prodigy at close quarters.

Locatelli would be an investment in the future from the Gunners' perspective, not a player likely to go straight into the first team, but at Milan the plan is to carefully nurture the player in the coming months so as to give him the best possible chance to follow in the footsteps of Donnarumma on the path to quickly becoming a staple of the first team.