Tim Howard's journey has seen him spend 13 admirable seasons in the Premier League, first with Manchester United and then Everton, where he has held down the starting goalkeeper role for a decade.
Reports surfaced on Tuesday breathing new life into earlier rumors about the Colorado Rapids wanting to bring him back to MLS. It sounded more like wishful thinking for a desperate Rapids team than anything else at first, but fresh reports from NBC Sports and ESPNFC have helped offer some perspective into just how the club has closed in on Howard.
Simply put, money talks. The Rapids are reportedly ready to pay Howard between $2 million and $3 million a season, an amount that would shatter any previous highs for goalkeeper pay in MLS. Colorado could also entice Howard with promises of a post-retirement role with the club, which would appeal to a player who has made it known he wants to work in team management when he hangs up the gloves.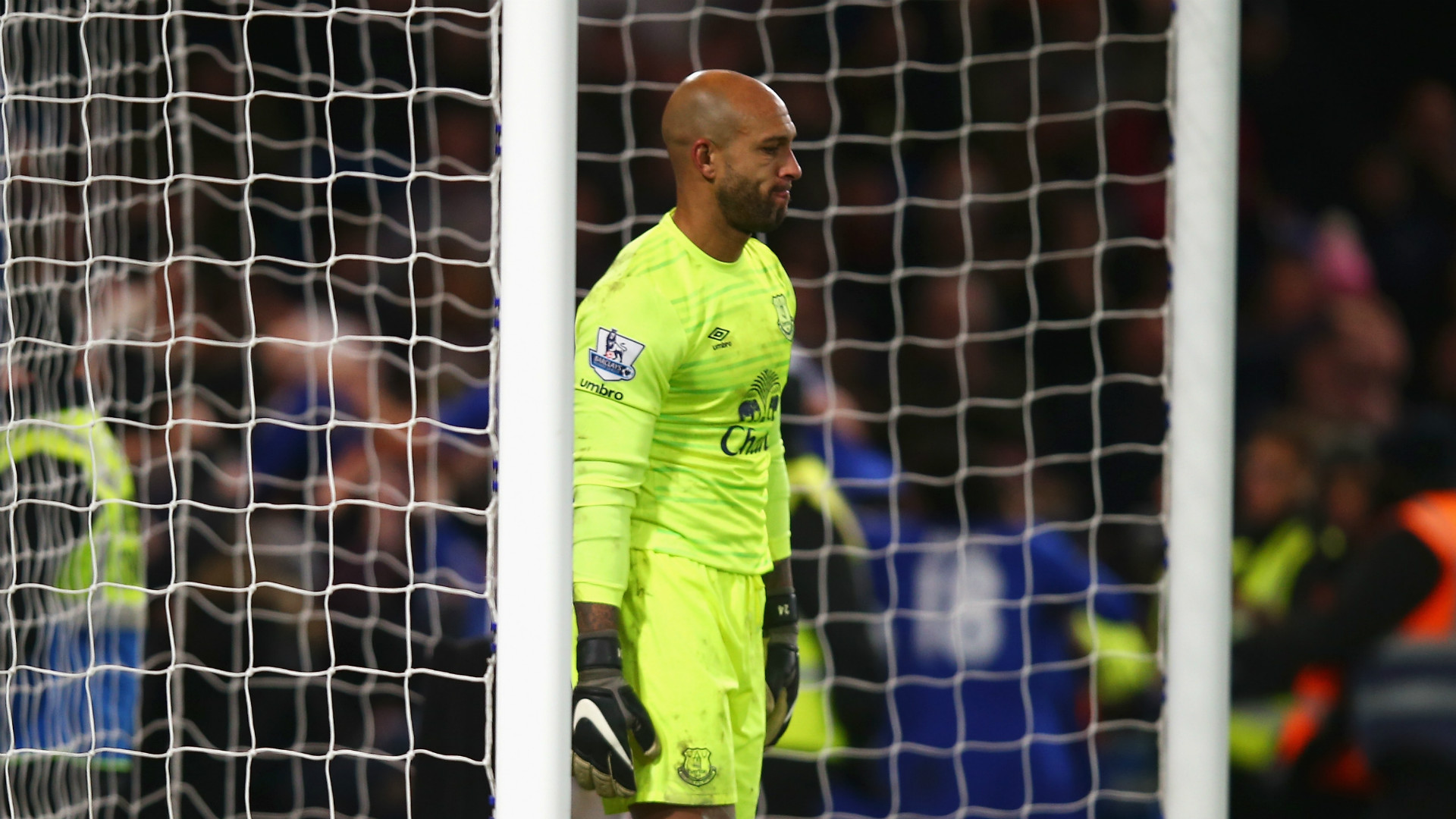 Howard had been consistent in saying he planned on playing out his Everton contract through to 2018, and downplayed MLS talk, telling Goal USA last November that he had no plans to return.
But his attitude may have changed once the Rapids came in offering a salary range anywhere from two to three times more than the most modest projections expected for Howard upon his return to MLS.
Sources tell Goal USA that Howard had at least contemplated joining Atlanta United FC in 2017, when the expansion MLS team is set to begin playing. The move would have partnered him with close friend and Atlanta United sporting director Carlos Bocanegra, and would have also left him playing relatively close to where his children live, in Memphis.
As enticing as that arrangement might have been, it is very tough to imagine Atlanta United having come anywhere close to the salary range being reported as offered by Colorado, not for a goalkeeper who will be 38 years old when the 2017 MLS season kicks off.
So why would Colorado pay so much for Howard? Simply put, the Rapids are scrambling for impact players, and with their courtship of Alejandro Bedoya having fallen apart and attempted moves for Mexican standouts Carlos Vela and Alan Pulido looking less and less likely, Colorado desperately needs the kind of signing that will give fans some hope after consecutive bad seasons.
Rapids technical director Paul Bravo has to be feeling the heat to transform a team that has finished each of the past two campaigns with records among the worst three in the league.