---

COMMENT By Melissa Reddy

---
At first, supporters were critical: he was too young, too inexperienced at handling the expectations of a top club with a titanic fan base, too much of a media darling, and the focus was too often on his appearance rather than what he could offer.
No, the above is not a reflection of Brendan Rodgers upgrading from Swansea to Liverpool, although you'd be forgiven for arriving at that conclusion. It was the sentiment that surrounded Borussia Dortmund when Jurgen Klopp was appointed coach from Mainz in 2008.
There is no such scepticism on Merseyside now over the German being Liverpool's preferred choice to replace the recently axed Northern Irishman at Anfield, because while they share some similarities, Klopp's credentials come complete with silverware.
Two Bundesliga titles, four domestic cups and a place in the Champions League final in 2012-13 adds much substance to the romantic style of the 48-year-old, a comfort his predecessor did not enjoy the sanctuary of. So if Liverpool get their man, and the supporters realise their #KloppForTheKop desire, what can be expected?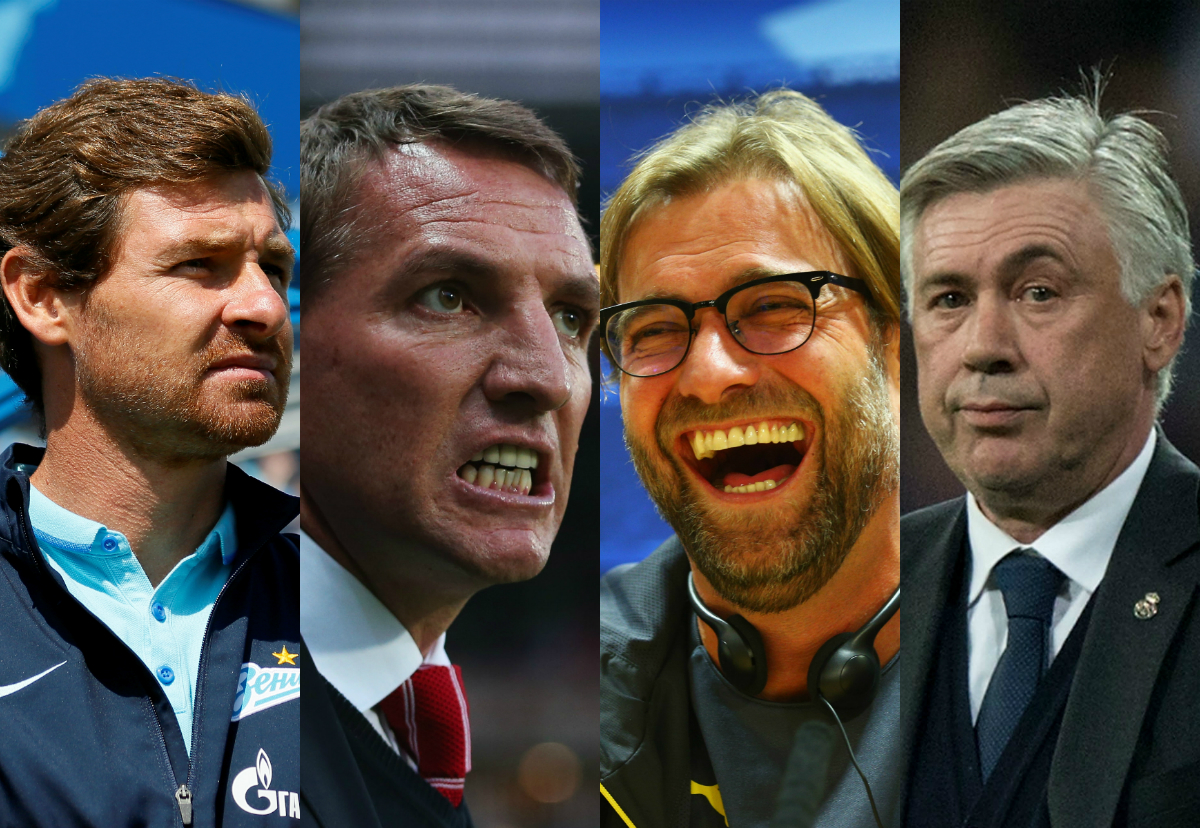 ---
WHO'LL REPLACE RODGERS? | Liverpool confident on Klopp
---
"The football-hungry fanbase here embodies exactly what I love about the game," was his explanation for accepting a spot in the Dortmund dugout, and Klopp could simply copy and paste that statement if his larger-than-life persona swings into L4.
The feeling from FSG is that the new man should be excited about the opportunity and potential at Liverpool, as opposed to immediately wanting to dismantle the squad and demanding the "tools to deliver", to borrow a phrase from Rodgers.
Klopp's first task would thus be to alleviate the fragility of the current crop, which has seen them draw five of their last six games 1-1, taking the lead on each occasion before gifting the opposition a goal within 16 minutes or less. He'd need to pack in his suitcase some confidence pills and get everyone at the training complex to pop them, before increasing their dosage of goals.
Liverpool have been creating chances but not converting them and a trick of Klopp's was to inspire his former players with pictures of Barcelona's celebrations. "It's the perfect thing to show my team," he explained in a Guardian interview. "I do it very often. I show them photographs of how Barcelona celebrate. I don't use videos because I don't copy Barca's style. But you see them celebrate goal number 5,868 like they've never scored before. This is what you should always feel – until you die."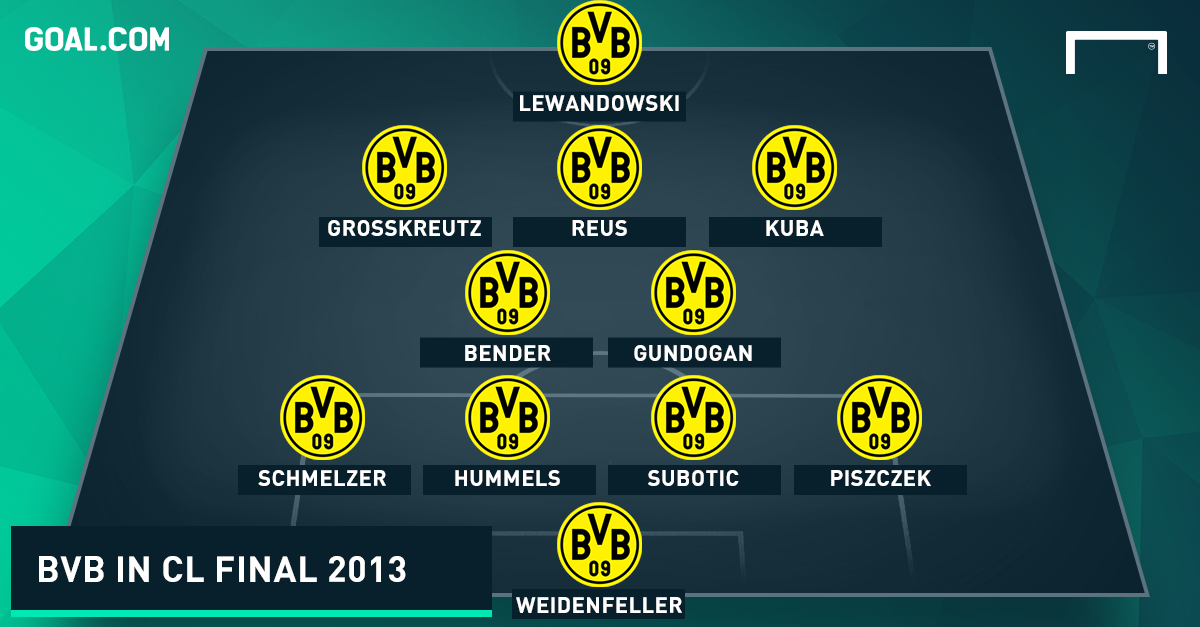 While many in the dressing room will be aggrieved at Rodgers' exit, there should be little trouble getting the squad onside with Klopp's way of working. His archive at Dortmund, the final season aside, is not only well known, but greatly admired. It's the kind of fairytale players observe and imagine as their own happily ever after.
Arsenal's Mesut Ozil revealed as much when he admitted earlier this year: "He is a huge topic – in the newspapers and with the players as well. Some colleagues asked me about what Klopp is like. I never had him as a coach myself but his success speaks for itself. Klopp has a great personality. I like how he approaches everything very relaxed even though he is a great professional."
The man with the unkept hair, stubble and absorbing smile walks into a room and owns it, he shares his beliefs and there is not just a buy-in, but a complete investment in the vision. Klopp hasn't even taken the job yet but has already conjured adoration and excitement from Liverpool supporters, the majority of whom wanted him to replace Rodgers at the conclusion of last season. With the atmosphere at Anfield recently more akin to attending a poetry recital, Klopp's "heavy metal" - as he has described his approach - will be enthusiastically welcomed by those on the terraces.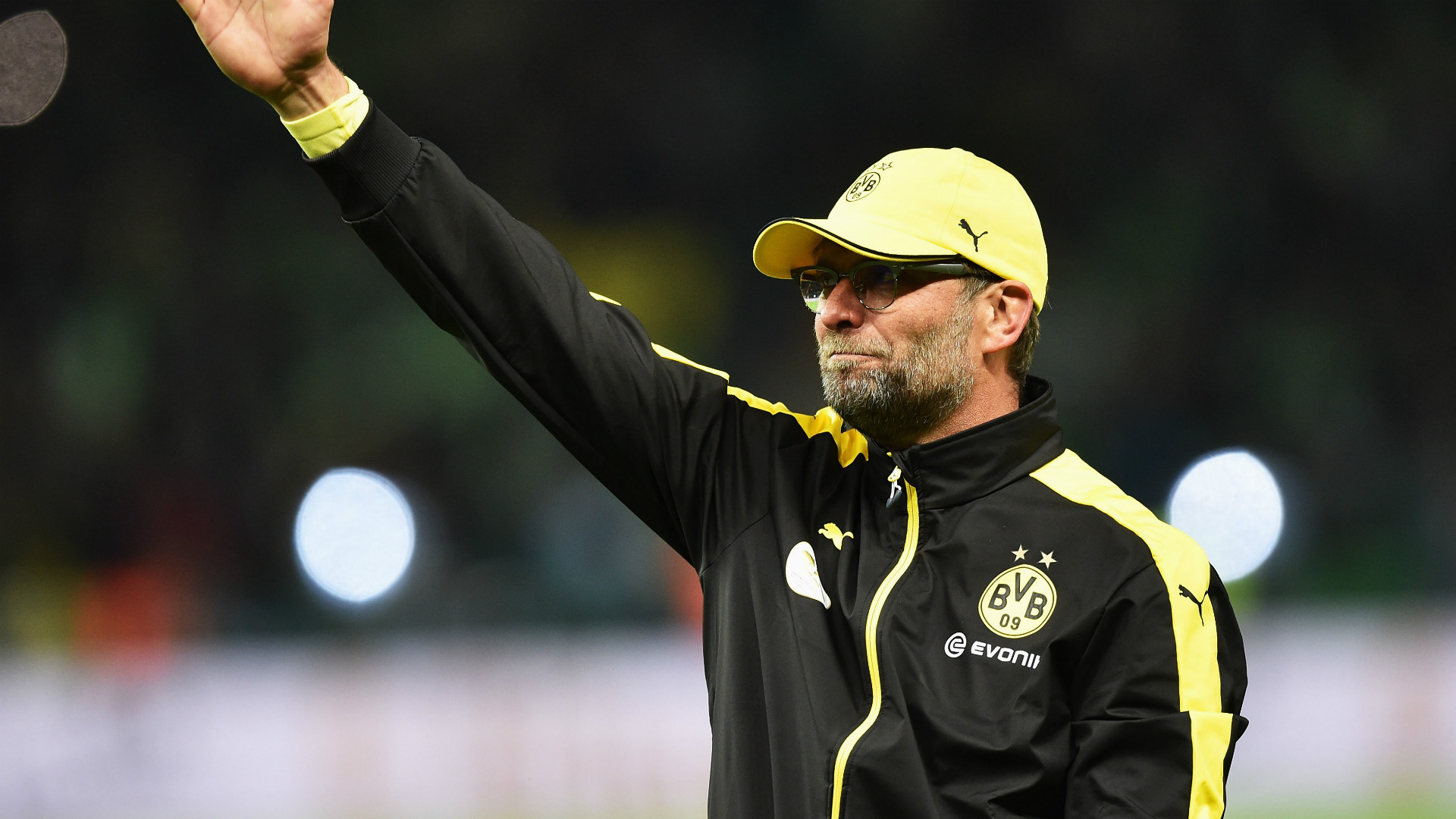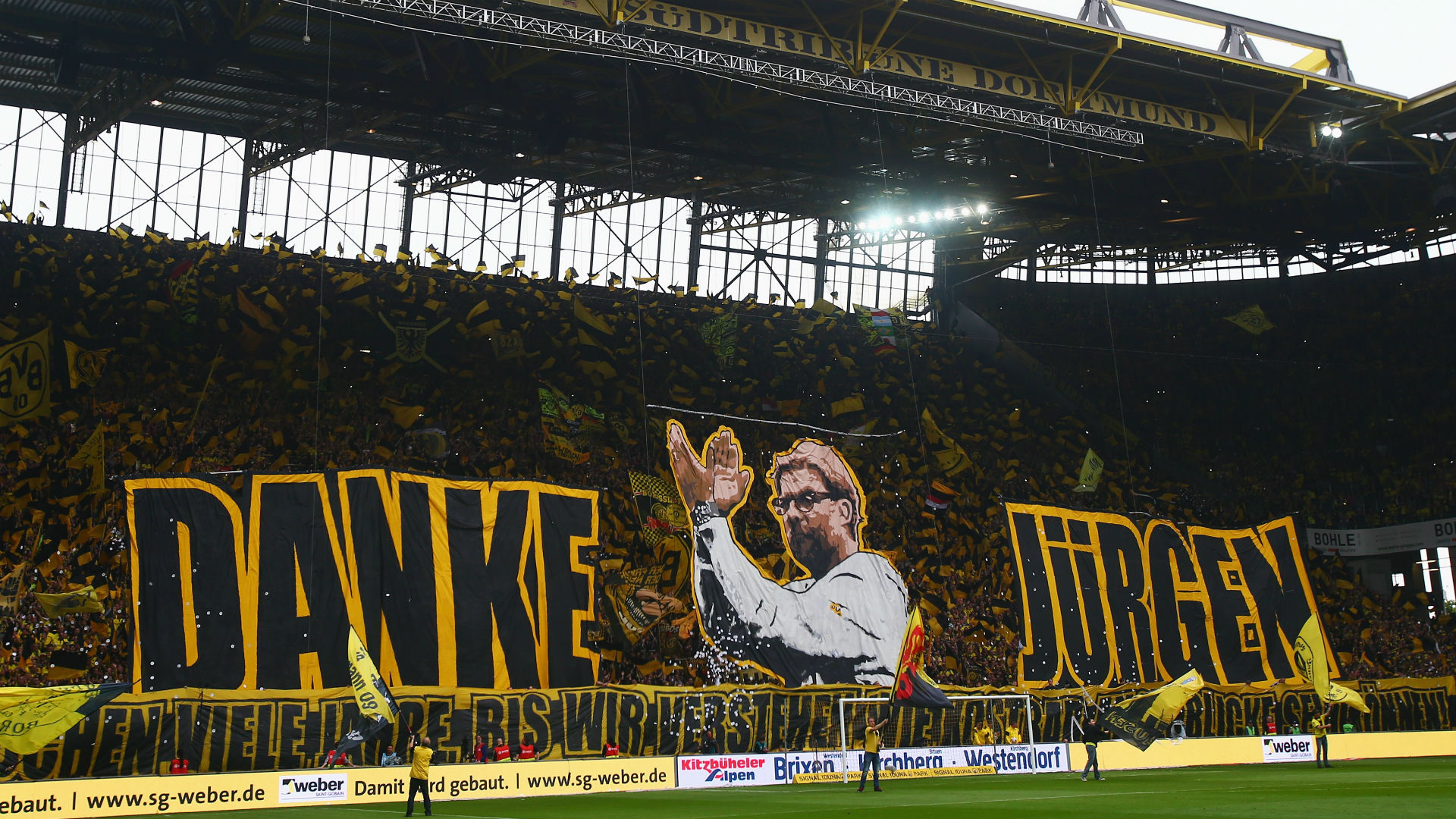 "When you sit in this stadium with your eyes closed, you should sense there is a passionate team on the field below," he once declared, and those inside Anfield will attest they haven't quite felt that enough. The man tattooed with the hallmarks of a mad genius will look to bring incredible energy back into the equation: everything at Dortmund was done at a remarkable tempo, both with and without the ball. The speed of attacking and defensive transitions was matched by a cohesion to be compact, and a collective dynamism when looking to counter. He proved he could work with potential, that he could push players to their utmost brilliance, and that he could survive the setback of then watching them get poached by richer clubs. He'll find a similar scenario with the Reds and will have to translate the magic of his best days with Dortmund to Liverpool.
The 4-2-3-1 is seemingly Klopp's favoured formation, but he has also dabbled with 4-3-1-2, the 4-3-3 Liverpool have used this season, as well as the three at the back the club employed in recent encounters as well as during a 13-game unbeaten run in 2014-15.
While Klopp is a manager who hugs, high fives and downs pints with his players - they are "co-workers" - he is also highly demanding. "It's a rule to give all and it can make the difference if you work more. If you don't have to give all and you still win, what's this?" he has said. "Those who only give me 99 percent in training will have huge problems. The team will have to work and push like it never has before..."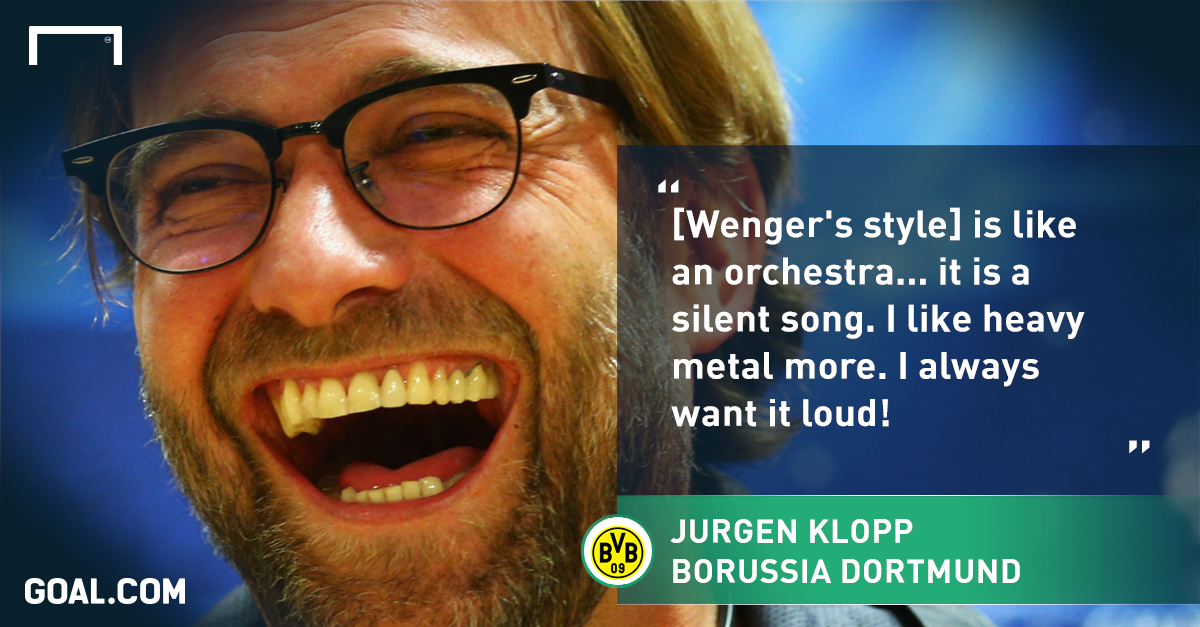 Part of Klopp's charm is his authenticity - he is who he is, and that has never altered. Before being offered the Dortmund job, Hamburg were thinking about recruiting him, only to reverse their interest because he wore torn jeans, was badly shaven, and had a bed head. They turned up their noses and instead turned to 13 managers in seven years while Klopp - same stubble, same sort of trousers, same untamed mane - turned Dortmund into a crisp outfit that everyone in world football seemed to want to copy at one point.
There is no end to his impressiveness. But if he accepts the Liverpool job, this will be the beginning of Klopp's biggest challenge. His infectiousness, unconventional methods and ideas will no doubt shift the gloomy mood, but like at Dortmund, it needs to be wrapped with wins, to be topped with trophies.
Rodgers departed the club after taking them closer to title glory than the six managers who came before him over the past 25 years. Klopp's initial task will be transforming the Reds into a top-four outfit again, but ultimately, he will have to modify the 'make us dream' of 2013-14 into a reality.
"You always want to be the team that can beat the one with more money." That will massage the ears in the shadow of the new Main Stand, because if Klopp is installed at the Anfield helm, the Premier League possesses four such sides Liverpool would need to constantly knockout.