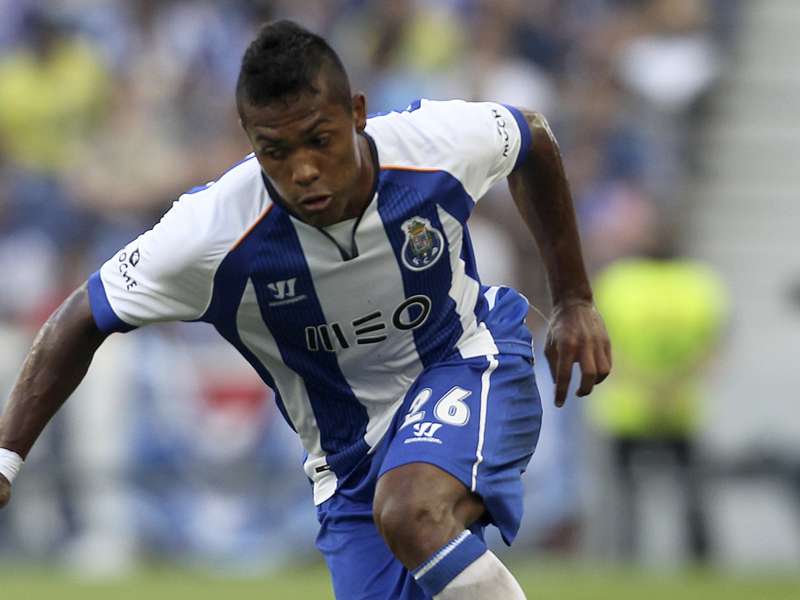 Brazil coach Dunga believes
Porto
defender
Alex Sandro
would prove to be a great signing for
Juventus
if he were to join the Serie A champions.
The 24-year-old is heavily linked with a move away from Porto following his refusal to sign a new contract, with his existing deal due to expire in June 2016.
Atletico Madrid previously showed an interest in signing the left-back, but Juventus now appear to be sitting in pole position to lure Alex Sandro away from his current club and Dunga is confident he will succeed at the Scudetto holders.
"Alex Sandro would be a great signing for Juventus. He is a classic Brazilian full-back. He has a fine technique and a drive forward. He reminds me of Roberto Carlos a bit," Dunga was quoted as saying by
Tuttosport
.
"I know him pretty well and have already called him up for Brazil in the past. I keep a close eye on all candidates for the national team, including Alex Sandro.
"He has developed well at Porto. He has improved since his time at Santos. He is capable of sending in good crosses for the attackers, but is also strong in his positioning. He is a typical Brazilian left-back.
"He is similar to Roberto Carlos, especially at a technical level and when you look at their dribbling skills. Alex Sandro is a bit less physical, though. He is not as powerful as Roberto Carlos was."
Juventus are hopeful of sealing a deal for the Brazil international in the upcoming days, making him their seventh signing of the summer following the arrivals of Sami Khedira, Mario Mandzukic, Simone Zaza, Neto, Guido Vadala and Paulo Dybala.
addResponsivePlayer('1wn75vfostk4e1313yu1kkgfaz', '90c3f911c1684c4f96b53843751b4bb7', 'ttnz0jskcp9i1czj8bsj4f4k1', 'perf1wn75vfostk4e1313yu1kkgfaz-ttnz0jskcp9i1czj8bsj4f4k1', 'eplayer40', {age:1429631048000});