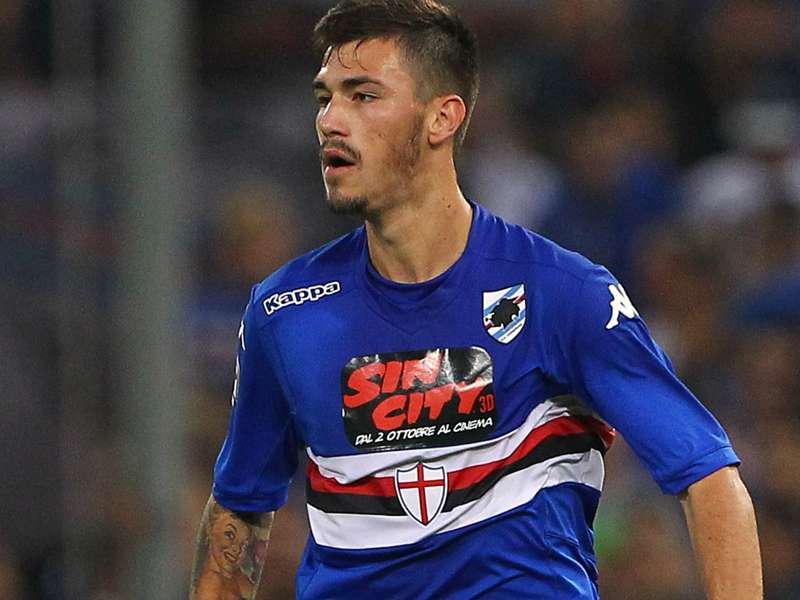 Alessio Romagnoli's move to AC Milan from Roma is almost a done deal, according to Adriano Galliani.
The Rossoneri are desperate to sign the defender this summer and previously saw a €25 million bid rejected by the the Stadio Olimpico club.
The Milan chief executive met with Roma sporting director Walter Sabatini and the agent of the 20-year-old on Sunday again, though, as they refuse to give up on Romagnoli and Galliani said after the meeting that a transfer is imminent.
"The deal for Romagnoli is 99.8 per cent done," Galliani was quoted as saying by La Gazzetta dello Sport.
Sabatini then added: "We have an agreement with AC Milan for Romagnoli, the operation will be formalised on Monday. I greeted Romagnoli and I told him to make himself available for Milan."
The Italy Under 21 international spent last season on loan at Sampdoria and made 30 league appearances for the club, becoming a regular starter as they finished seventh in the league.
Milan previously already brought in high-profile names such as Carlos Bacca and Luiz Adriano, while also luring Alessandro Bertolacci away from Roma.
addResponsivePlayer('1wn75vfostk4e1313yu1kkgfaz', '81b628fe893b41b2b767fa8cda03a62d', 'tqw7c4a79dvg1vf6sulzd3tdy', 'perf1wn75vfostk4e1313yu1kkgfaz-tqw7c4a79dvg1vf6sulzd3tdy', 'eplayer40', {age:1429631048000});