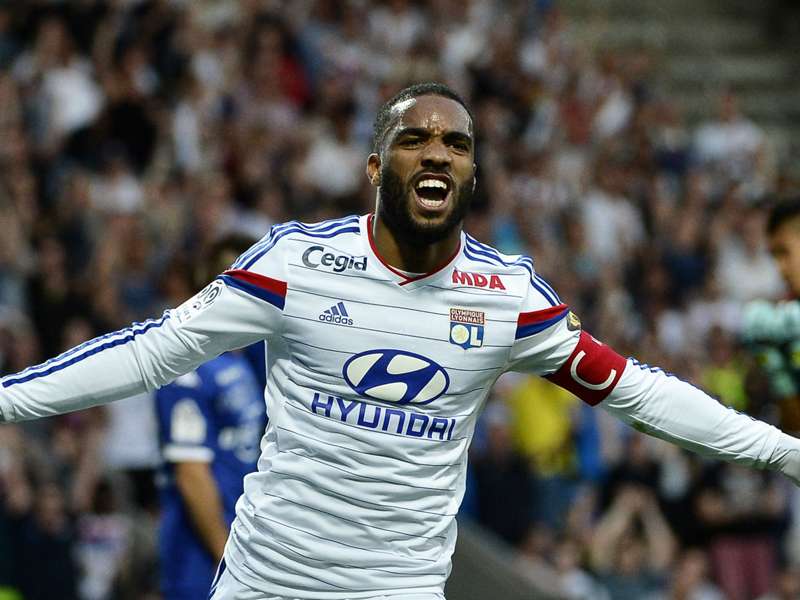 Alexandre Lacazette has reaffirmed his commitment to Lyon and insists transfer speculation will not sway his decision to stay.
The France international scored for Lyon on Saturday in their pre-season friendly against AC Milan, with the striker bagging the winning goal in the 2-1 triumph at the Stade de Gerland.
Lacazette has been heavily linked with a move to Arsenal or Liverpool, but the 24-year-old attempted to silence the rumours by claiming no amount of money will make him leave Lyon in 2015.
"I want to show those who think that I have my head elsewhere that I'm still here," he told reporters. "I have already said that I want to continue with Lyon.
"I have shown that I'm fully committed. It's football that interests me, not money. I hope to have a strong season."
The Lyon youth product – valued at €60 million by his coach Hubert Fournier – believes their triumph over Sinisa Mihajlovic's Milan was down to the squad's familiarity with each other
"It's good. We want to highlight our preparation, to work on our fluidity," Lacazette added. "We know each other for the most part. We played a good match against a strong team and in a nice atmosphere.
"It gives you the desire to continue. It was my first match with Claudio Beauvue. He has qualities, which we know. We'll continue to work together."
Lyon finished second in Ligue 1 in 2014-15 behind Paris Saint-Germain, their highest finish in five years.
addResponsivePlayer('1wn75vfostk4e1313yu1kkgfaz', '90c3f911c1684c4f96b53843751b4bb7', '1o5w45a0i4azo16c8b9x3glzds', 'perf1wn75vfostk4e1313yu1kkgfaz-1o5w45a0i4azo16c8b9x3glzds', 'eplayer40', {age:1429631048000});