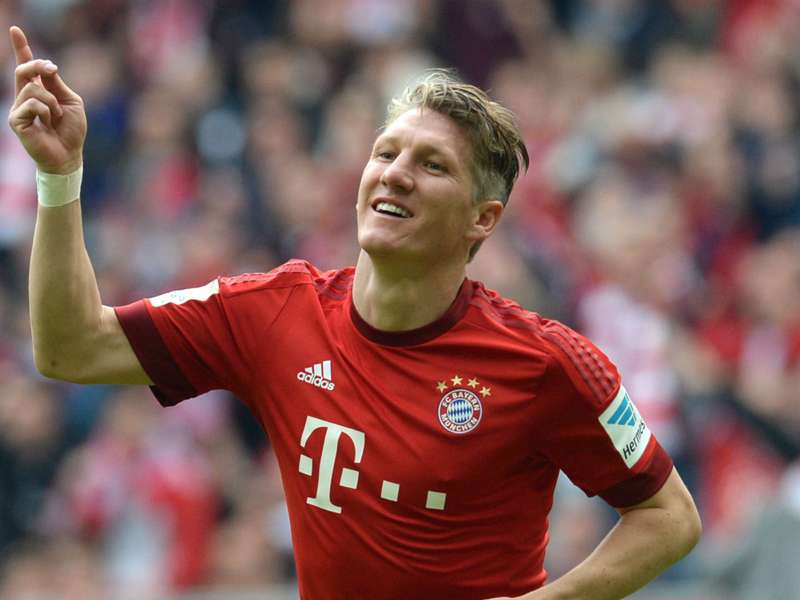 Pep Guardiola says only Bastian Schweinsteiger can decide whether or not he remains at Bayern Munich this summer, and insists his side have no interest in signing Angel Di Maria from Manchester United.

The midfielder has enjoyed an incredible 13 years in Munich since making his debut for the Bavarian side, winning eight Bundesliga titles, seven DFB-Pokals and the Champions league in 2013.
However, the World Cup-winning midfielder has been rumoured to be in line for a reunion with former Bayern boss Louis van Gaal at Old Trafford after making just 15 league starts last season.

Guardiola insists he wants to see the World Cup-winning midfielder remain at the club, but says the decision is down to the player himself.
"I told him 'the future depends on you'. Basti has managed a great career. He must decide what he does alone," Guardiola told reporters.
"Of course I am planning to work with Basti next season. Basti has to decide.
"If Schweinsteiger wants to stay here then that's perfect. He's a top player."
Sporting director Matthias Sammer, meanwhile, had earlier admitted the player could ultimately decide to leave this summer.
"Basically, nothing is excluded," Sammer told reporters when asked about Schweinsteiger at a press conference to announce the signing of Douglas Costa.

"It's a crazy world. He has clearly expressed that he is an important part of the team, but let's see. We're still waiting.

"Basti is a very important player to Bayern Munich but there are a few things to consider. We have noticed the speculation going around in public but we'll just have to wait. You can't rule anything out in the transfer window.

"Basti himself has spoken clearly. He's a very important part of the team. That's all I can tell you at the moment."
Former Barcelona coach Guardiola also touched on Di Maria, who has been linked with a move to the Allianz Arena this summer, having struggled to settle to life in Manchester following a €75 million move from Real Madrid last summer.
Guardiola admits that he is a keen admirer of the Argentine, but insists his side will not look to sign him.

"I don't have to watch Argentina games, because I know him and his style of playing very well," Guardiola said.

"United did not pay so much money for nothing, he is a great player. Although such transfer fees are sometimes really crazy."
When asked if he was interested in signing Di Maria, the Spaniard replied: "No."

The coach then welcomed the arrival of Shakhtar Donetsk forward Douglas Costa, who signed a five-year deal at the Allianz Arena on Wednesday.
"I hope he can fit into the team quickly. We will help him of course," he added. "I'm grateful to the club for the signing."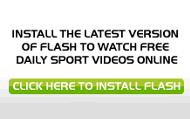 //