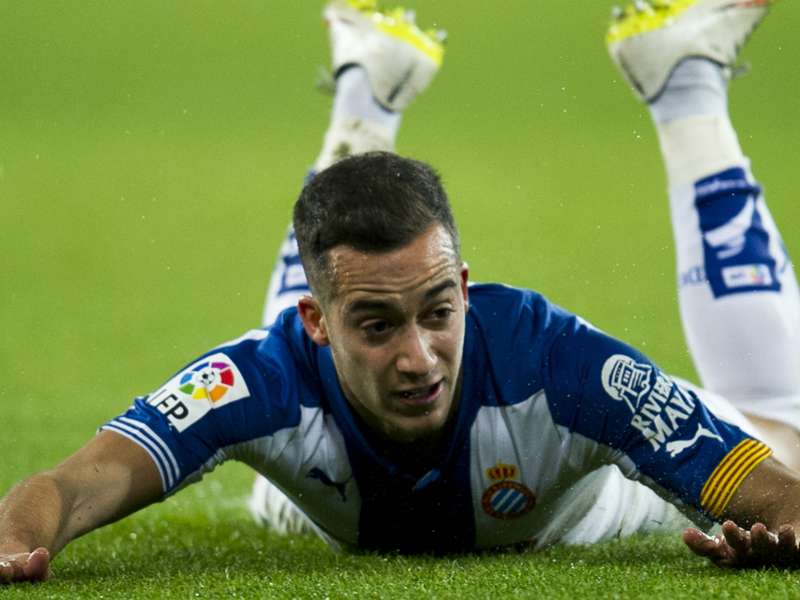 Espanyol president Joan Collet has revealed that his club and Real Madrid have reached an agreement which will see Lucas Vazquez return to Santiago Bernabeu.
The winger came through the Real Madrid youth system after joining them at the age of 16 and became a regular for the B team, but he was sent to Espanyol last season.
The 23-year-old scored three and set up a further six goals in 33 La Liga appearances in 2014-15 and the Catalan club moved to activate their option to purchase his contract outright, although Madrid held an option to buy him back either this summer or next year.
The two sides are negotiating a fee, believed to be about €1 million, which will see the player return to the capital this summer, although Espanyol will hold on to 25 per cent of his rights.
"We are negotiating with Real Madrid," Collet said at a press conference.
"We have reached an agreement and will keep 25% of his rights. When the deal is final we will tell you.
"We received communication from Real Madrid two or three weeks ago and told them that we were going to activate the option to buy, but Madrid made an offer. We were told that they want him for their first team.
"We value the economic aspect and think the amounts are good for the club considering that we could also have lost him next year because of the buy back option."
Collet acknowledged that losing Lucas will be a blow to Espanyol, but insisted they will look to replace him over the summer.
"The coach is naturally upset but we have talked to the sporting director who is looking at the options," he said.
Real Madrid youngster Burgui has been linked with a move to Espanyol, but Collet stressed those talks were separate and there were "no players involved" in the negotiations for Lucas.