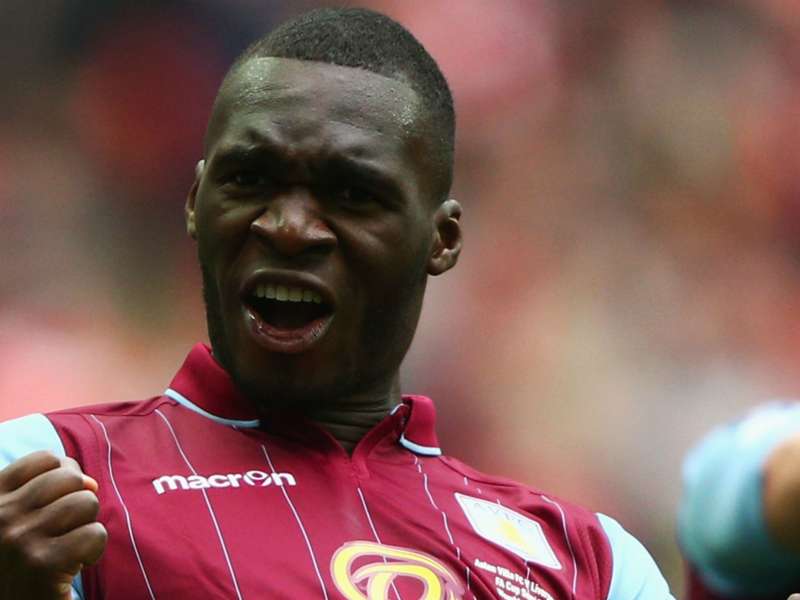 Aston Villa
striker
Christian Benteke
says he will leave his future in the hands of his agent amid interest from
Liverpool
and
Chelsea
.
The 24-year-old has attracted a lot of attention this year, with
Chelsea ready to enter the running to sign him, while Liverpool are also keen on the striker who finished the season with nine goals in his last 10 games
.
While Benteke admits he is not currently concentrating on his future at Villa, the Belgium international suggests that he would only join a club where he is guaranteed a regular place.
"It's about my agent, he knows what I want and I'll let him do the job," Benteke told
Sky
Sports
News
.
"I don't know, I don't think about Aston Villa now, I did my season with Villa and now I am focused with the national team.
"It's important to play. If you want to be in first 11 you have to play in your club."
Tim Sherwood admitted Villa would be unable to prevent Benteke from leaving this summer due to a buyout clause - which is reportedly set at around €45 million.
"There's a buy-out clause in his contract so it will be impossible for us to stop him if he wants to go. Someone's got to meet that buy-out clause and if they don't it won't be considered because we don't want to lose him," said the Villa manager.
"I don't know what the figure is but I believe it will be quite substantial. He's made no indication that he wants to leave. I've not had a conversation with him.
"This is still a huge football club. It's up to the individual to make that decision, I can't make it for him. I want him to stay here."