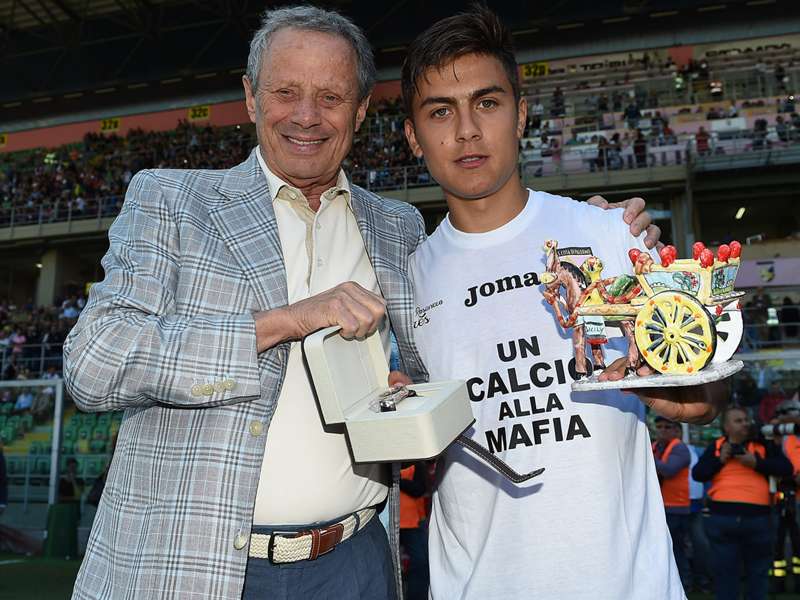 Palermo president Maurizio Zamparini has revealed Juventus have agreed to pay €32 million for striker Paulo Dybala.
The 21-year-old Dybala was the breakout start of the Serie A season, netting 13 times in 34 appearances to attract the interest of Italy's biggest clubs, as well as Premier League heavyweights Arsenal and Manchester United.
Dybala confirmed on May 24 that he will move to Juve this summer and Zamparini has now shed further light on the deal, which he thinks is an excellent piece of business for everyone involved.
"It was a bargain for both parties," he told GR Parlamento. "I have balanced the books and Juve chief Giuseppe Marotta knows that in order to obtain certain results, he needs the best players in the world. He's operating with great intelligence.
"Dybala's the new Messi. Juve paid €32m plus bonuses for him and in Turin he will find players on the same level as him.
"I received offers from Inter, AC Milan and Juventus in Italy and another from abroad but the player has chosen the best team of the moment, one that will allow him even greater exposure."
Despite deciding to cash on in Dybala, whose contract was set to expire at the end of next season, Zamparini insists he has no intention of selling Franco Vazquez to AC Milan.
"I told their president Silvio Berlusconi that Vazquez is a fundamental player for us, one that we're going to build a team around," he added.