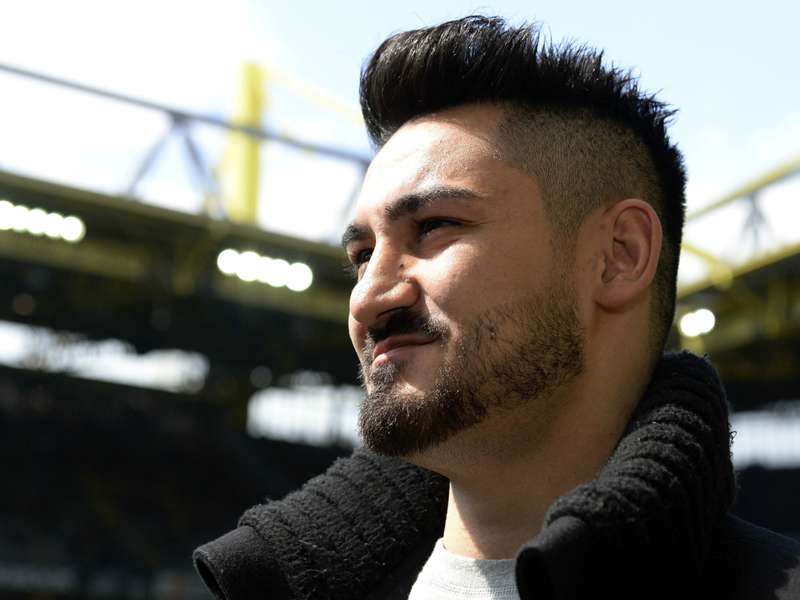 Ilkay Gundogan says he has "nothing to announce" regarding his Borussia Dortmund future following yet more speculation regarding his next move.
The Germany international was reportedly in Barcelona last week, prompting rumours he was in Catalunya to discuss a summer transfer to the Champions League finalists.
Gundogan has just a year remaining on his contract at Signal Iduna Park and has already announced that he will not extend his current deal.
"I have nothing to announce," he told Bild on Saturday.
The future of the 24-year-old will be top of new boss Thomas Tuchel's list of priorities when he succeeds the outgoing Jurgen Klopp at the end of the campaign.
Gundogan has previously been linked with Manchester United and reports last month even claimed he had already agreed to join the Premier League side.
However, the player later denied those suggestions and even said he could remain at Dortmund until 2016 before departing on a free transfer.
addResponsivePlayer('1wn75vfostk4e1313yu1kkgfaz', '7945EB4F34B140E5AB64BE415EF145EF', '1ks1h2kicxjpj1oxg9s5doicxh', 'perf1wn75vfostk4e1313yu1kkgfaz-1ks1h2kicxjpj1oxg9s5doicxh', 'eplayer40', {age:1429631048000});