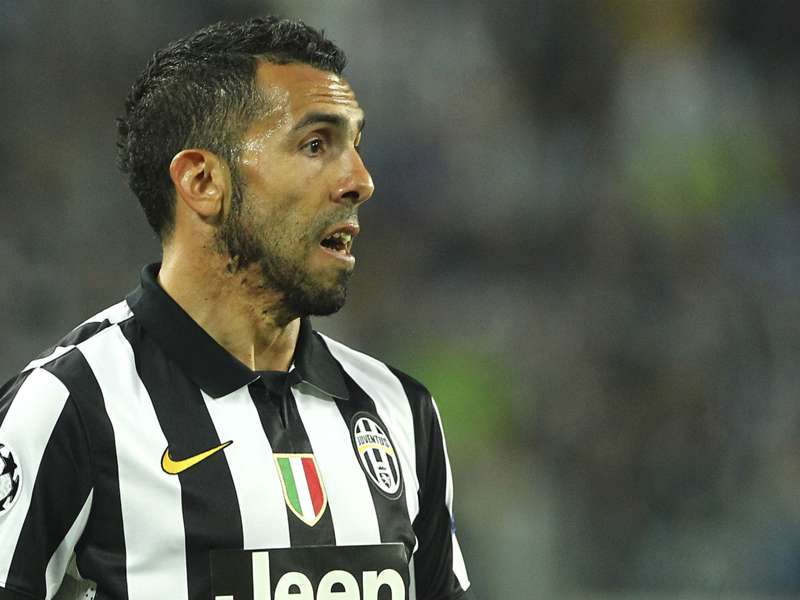 Carlos Tevez's agent has rubbished reports that the striker could leave Juventus for Boca Juniors this summer.
Tevez has made no secret of his intention to return to the Bombonera before he retires but has repeatedly stated that he intends to honour his contract with the Bianconeri, which still has just over a year to run.
It has been reported recently that the Argentina international is now keen to bring forward his departure for Buenos Aires, much to the fury of Tevez's agent, Adrian Ruocco.
"Enough! Now you're playing with the feelings of Boca and Juve," the agent told Radio La Red.
"The only certainty is that Tevez wants to respect his contract with Juventus.
"We must avoid putting further pressure on Tevez at a decisive moment of the season, both for him and for Juve.
"As everyone knows by now, Tevez will finish his career at Boca. There's no doubt about that.
"He's building a house in Argentina, he wants to invest in his country and he wants to be close to his friends and family.
"But he will return later and we still need to see when, because there is a contract with Juve to respect, a contract that at the moment expires in 2016."
The 31-year-old, who joined Juve from Manchester City in 2013, is the top scorer in Serie A this season, having netted 17 times in 27 games.