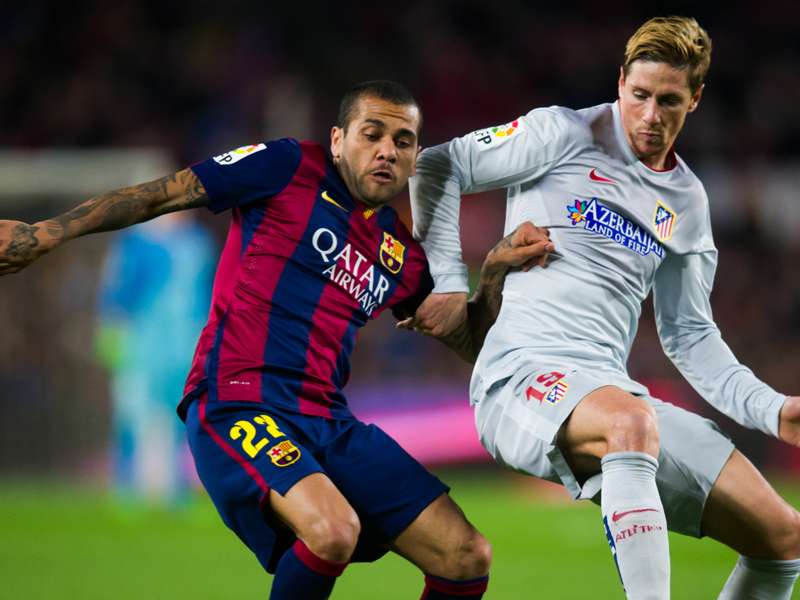 Dani Alves' agent Dinorah Santana has revealed that the Barcelona defender is in advanced talks with another club over a summer move.
The Brazil international, 31, has an expiring deal at Camp Nou and is yet to receive a contract extension offer from his current club.
Alves is consequently considering his options, according to his representative, and is now edging ever closer to a move away from the Catalans.
"We are close to signing for another club. We are in advanced talks," his agent told Rac1.
"Dani is still available for Barcelona to keep hold of this summer, but he will not wait for them for much longer.
"People are trying to make Dani look like the bad guy in this situation and that's wrong. This situation is quite tiresome."
Alves joined Barcelona from Sevilla in the summer of 2008 and has since developed into a key figure at the Camp Nou side, winning La Liga four times, Champions League, Club World Cup, Copa del Rey and Uefa Super Cup twice as well as bagging the Supercopa de Espana four times.
He has made well over 300 official appearances for Barcelona so far.


addCustomPlayer('ea8x8fmkq9qh1u5pxub3wqebp', '90c3f911c1684c4f96b53843751b4bb7', '1jtv2me27nf9m1jxvbgf4nfj0w', 620, 349, 'perfea8x8fmkq9qh1u5pxub3wqebp-1jtv2me27nf9m1jxvbgf4nfj0w', 'eplayer24', {age:1371126193000});