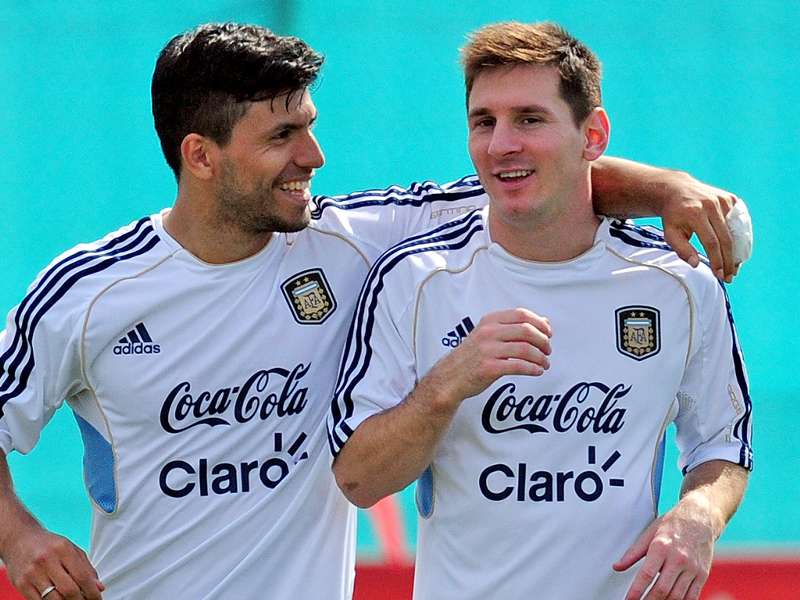 Lionel Messi did not ask Barcelona to sign Manchester City striker Sergio Aguero or to sack coach Luis Enrique, according to club president Josep Maria Bartomeu.
Ahead of their Champions League last-16 clash on Tuesday with the Premier League champions, talk has surfaced over the Calatans' alleged former interest in Aguero, with his Argentina team-mate Messi reportedly having pushed for a deal last summer.
However, Bartomeu insists that suggestions Messi tried to convince the club to sign Aguero over Luis Suarez are untrue, while refuting lingering reports that the Barca No.10 wanted Luis Enrique kicked out in January after their falling-out.
"Messi has never asked me to sign Aguero," he told Radiogaceta Sports. "The Luis Enrique reports are false, too. Leo never asked me to sack him, and he never asked anyone on the board, either."
Jeremy Mathieu broke the club's silence on the matter of Messi and Luis Enrique a few weeks ago, confirming a row between the duo due to a training-ground incident.
Though he accepted an argument happened, Bartomeu believes that the atmosphere remains harmonious within Camp Nou - a suggestion backed up by their 11 straight wins before Saturday's shock home defeat to Malaga.
"The reported dressing room argument did happen," he added. "I work with the two of them - a team with new members can have problems engaging, but they're constantly improving."
Barca travel to Man City for the first leg of their Champions League tie this week, with the second leg at Camp Nou - four days before a Clasico with Real Madrid - on March 18.
addCustomPlayer('ea8x8fmkq9qh1u5pxub3wqebp', '90c3f911c1684c4f96b53843751b4bb7', 'rm8ocfu7qa4f1jysbu1ji44u9', 620, 349, 'perfea8x8fmkq9qh1u5pxub3wqebp-rm8ocfu7qa4f1jysbu1ji44u9', 'eplayer24', {age:1371126193000});