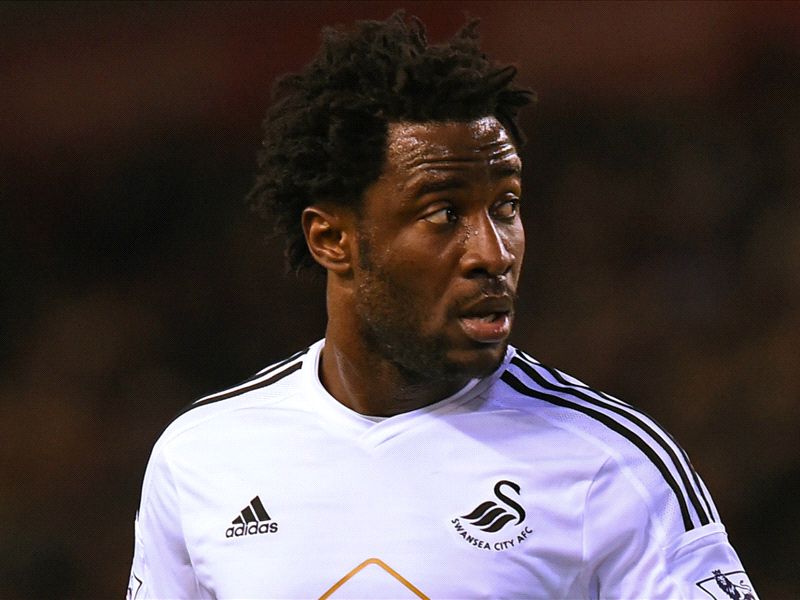 Manchester City have agreed a €35 million transfer fee with Swansea City for striker Wilfried Bony.
The Premier League champions have been trying to conclude a deal with the Welsh club for the past week and are now finalising personal terms with Bony.
Vitesse, Bony's former club, are due to receive 10 per cent of the total fee due to a clause in his contract following his move to the Liberty Stadium in July 2013.
It is understood the Ivory Coast striker will earn around €96,000 per week at the Etihad Stadium, as the Blues can only spend the same amount on wages as they did in the 2013-14 seasons due to the Financial Fair Play (FFP) restrictions placed upon them by Uefa.
He will, however, earn a number of bonuses and incentives.
The base €96,000 amount is roughly what is earned by defender Matija Nastasic, who has found himself out of the first team this season and is on the verge of January move, with German club Schalke leading the chase.
FFP restrictions have weighed heavily on City's recent transfer dealings, with the club entitled to spend less than €64m in the summer market in order to avoid a Uefa fine of the same amount.
The penalties were also thought to be the reason behind letting striker Alvaro Negredo, who hit the ground running at the start of last season, leave the club for Valencia on a loan deal in the final days of the transfer window.
City have relied on the goals of Sergio Aguero, who has netted 14 times in the Premier League this term, at certain points this season, with fellow strikers Stevan Jovetic and Edin Dzeko both struggling with injuries.
However, City did manage to close the gap on league leaders Chelsea without their Argentine striker over the Christmas period.