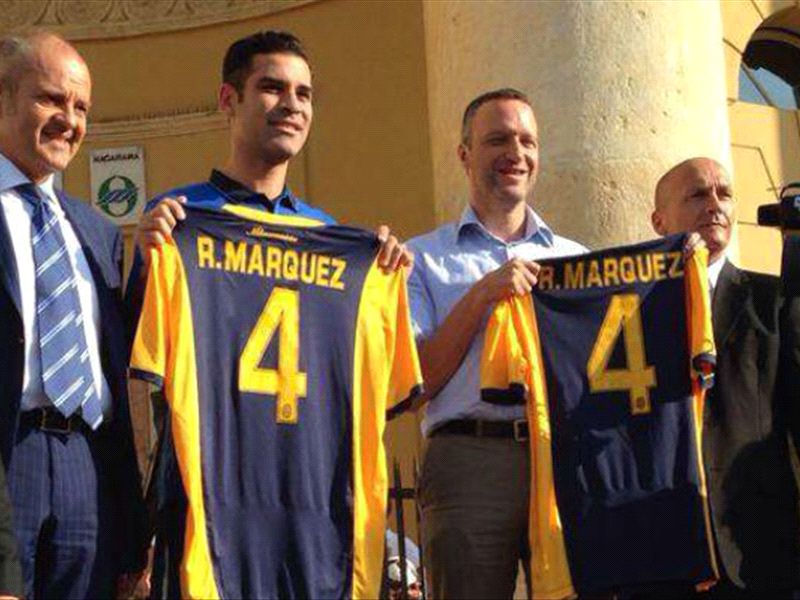 Rafa Marquez has revealed he took a pay cut in order to make his surprise move to Serie A side Hellas Verona.

Earlier this week, the former Barcelona player completed a move to the Italian club from Mexican club Leon.

And the Mexico captain says he took a pay cut to join the Verona club as he was desperate to return to Europe.
"I signed a contract for lower figures than I was on [at Leon]," the 35-year-old said in a press conference as he was unveiled at his new club.

"I only wanted to return to Europe and play with Hellas Verona, money wasn't important in this decision."

Marquez noted that Verona wasn't the only European club interested in him and that he is looking forward to squaring up against AC Milan striker Mario Ballotelli in the upcoming season.
The Mexico captain at Brazil also said he admired the history of one past Milan legend.
"I've got examples of other great defenders that played in Serie A, like Paolo Maldini, who has also been a reference point for me."
The former Barcelona player said the primary objective at Verona will be to survive, but that he is aiming to finish as high as possible and replicate the success at Leon, where Marquez won consecutive championships, despite joining the club when avoiding relegation was the main concern.