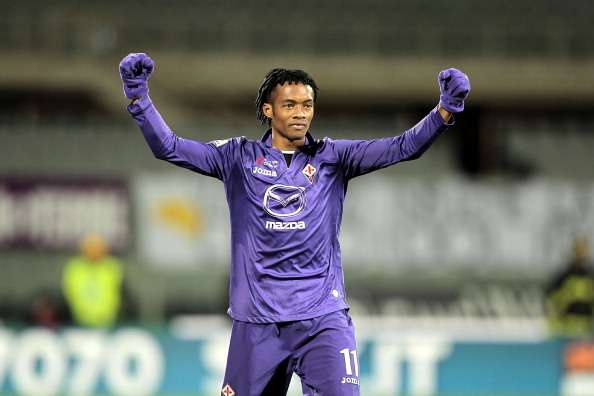 Fiorentina
sporting director Daniele Prade has made it clear that the Serie A outfit have no intention of letting go of
Juan Cuadrado
for anything less than €50 million.
The Colombia international has been linked with Barcelona, Bayern Munich and Manchester United after an impressive 2013-14 campaign, but his current employers are adamant that the winger will not come cheap.
"If an offer of €50 million were to come in, we would be willing to open talks. But there's no such offer as of yet," Prade told
Sky Sports 24
.
"We hope that Cuadrado will continue to play for Fiorentina. There has not been an official offer for him.
"We are in constant contact with the player and his agent. He will return to the club on August 4 or 5. We will then talk with him."
Barcelona have long been considered the frontrunners in the race for Cuadrado's signature but club vice-president Javier Faus has strongly suggested that the Catalans would not be prepared to pay €50m for the versatile 26-year-old attacker.
"We won't put the sustainability of the club at risk," he told reporters on Tuesday.
Cuadrado has a contract with Fiorentina until the summer of 2017.