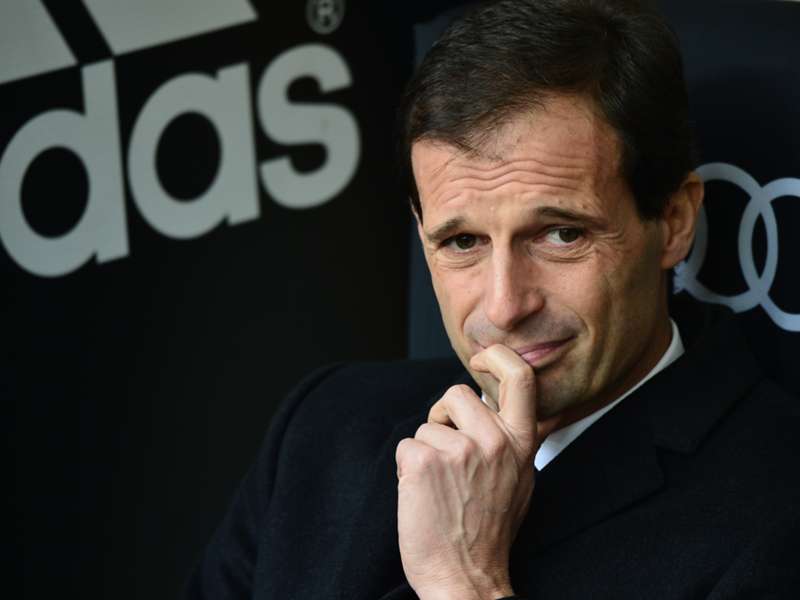 Juventus coach Massimiliano Allegri has confirmed he is looking to sign a striker and a defender before the summer transfer window shuts.
The Italian champions completed a loan move for Udinese winger Roberto Pereyra on Friday just days after the club signed left-back Patrice Evra from Manchester United and striker Alvaro Morata from Real Madrid.
The three high-profile acquisitions followed on from Antonio Conte's shock resignation last week, and his successor Allegri has now revealed his bid to bolster the Juve squad further ahead of the new season.
"If we sign another defender and another striker then we're in good shape," Allegri told Gazetta dello Sport.
"I would prefer a striker first, though. The team's working well – it's not easy to improve an already strong group of players though."
Juve recruited 18-year-old French midfielder Kingsley Coman from Paris Saint-German in early July, a signing that Allegri admitted he was pleased with.
"Coman must remain and Pereyra is a versatile player that will give us more solutions in both our attack and our midfield," he said.
Despite Juve having strengthened the team this summer, the future of Chile star Arturo Vidal remains the subject of much speculation.
Premier League side Manchester United were believed to be lining up a €54 million offer for the 27-year-old after Louis van Gaal approved the move.
However, Allegri confirmed that he has no fears that Vidal will leave Juve this summer.
"I've already talked to Vidal, I am very calm about him staying," he told Tuttosport.
"He's an important player for the team."