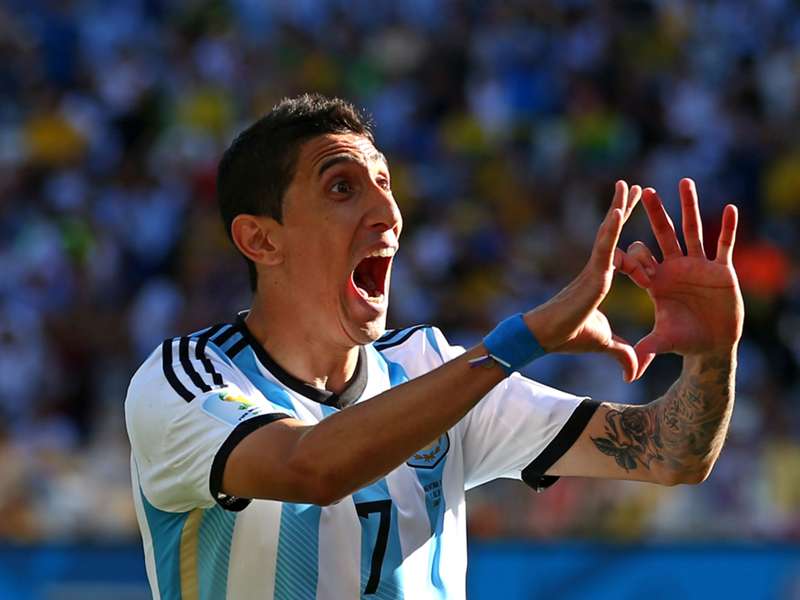 Real Madrid midfielder Angel Di Maria is reportedly nearing a Santiago Bernabeu exit with Paris Saint-Germain lining up a big-money move this summer.
Despite starring in the Blancos' historic Champions League win last season, Di Maria has been deemed surplus to requirements after the club signed World Cup winner Toni Kroos and Colombia star James Rodriguez for a combined reported fee of €110 million.
Premier League side Manchester United were believed to be tracking the talented winger, with Louis van Gaal an admirer of the player, but it now seems that PSG could land their man. But should the Blancos be cashing in on the 26-year-old?
PSG have been hit with Financial Fair Play sanctions, but the French champions would be willing to pay upwards of €40m for Di Maria - money that Real could do with after forking out €80m for James most recently.
The fee could also help finance a potential move for Monaco's Radamel Falcao, who would certainly not come cheap, to help boost Carlo Ancelotti's attacking options.
The fact that the club still won La Decima after selling Mesut Ozil - a player who was previously a key player at the Santiago Bernabeu outfit - to Arsenal last summer may tempt Madrid to part with Di Maria in the coming weeks.
On the other hand, the Argentina international has proven to be an important cog in the Real machinery and was a key midfield part of Ancelotti's 4-3-3 system last term.
The winger is also a popular player at the club and was crucial as the side claimed both the Copa del Rey and the Champions League last season.
HAVE YOUR SAY
Get involved by voting in the poll, commenting below, or by getting in touch on Facebook or Twitter.