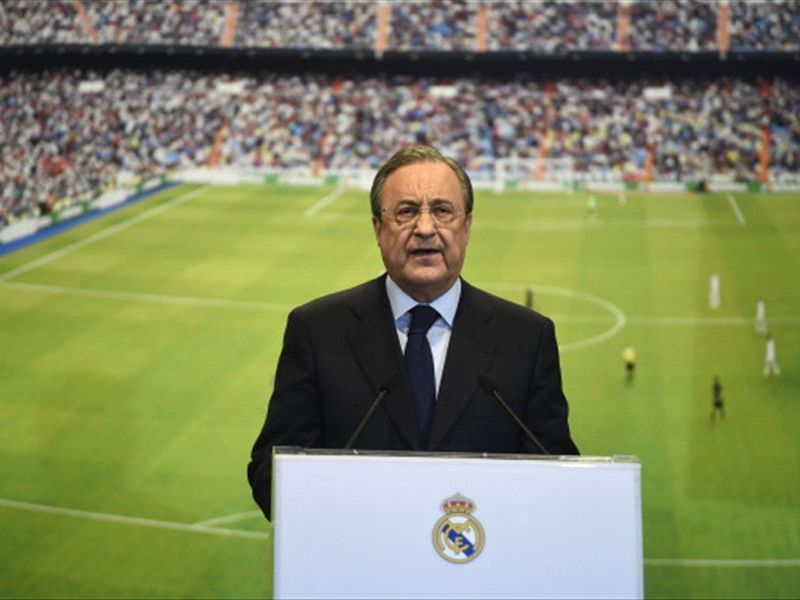 Real Madrid
president Florentino Perez has revealed that the club could be active in the transfer window all the way until deadline day.
The Champions League holders have already confirmed the arrivals of World Cup stars Toni Kroos and James Rodriguez from Bayern Munich and Monaco respectively, while a transfer for Levante and Costa Rica goalkeeper Keylor Navas is expected to be confirmed soon.
With the Spanish transfer window set to run until September 1, Madrid have just over five weeks to make further additions and Perez has suggested that the club would not be afraid to wait until late in the window to do transfer dealings.
"Until the last day you can always do something, whether it's buying and selling," the club chief told reporters at a Spanish football association (RFEF) assembly.
"It's important that this season develops normally and calmly for us. As always, like everyone, we started with great enthusiasm last year.
"We all want to strengthen and improve. Then the competition will unfold. You can add people until the end of August and some can go out as well. It's no different to any summer. I can't say anything else, honestly."
Real Madrid kick off their competitive 2014-15 season with the Supercopa de Espana against Atletico Madrid (the home leg is on August 19 and the away leg on August 22) before playing their first Liga game at home to Cordoba the following weekend.