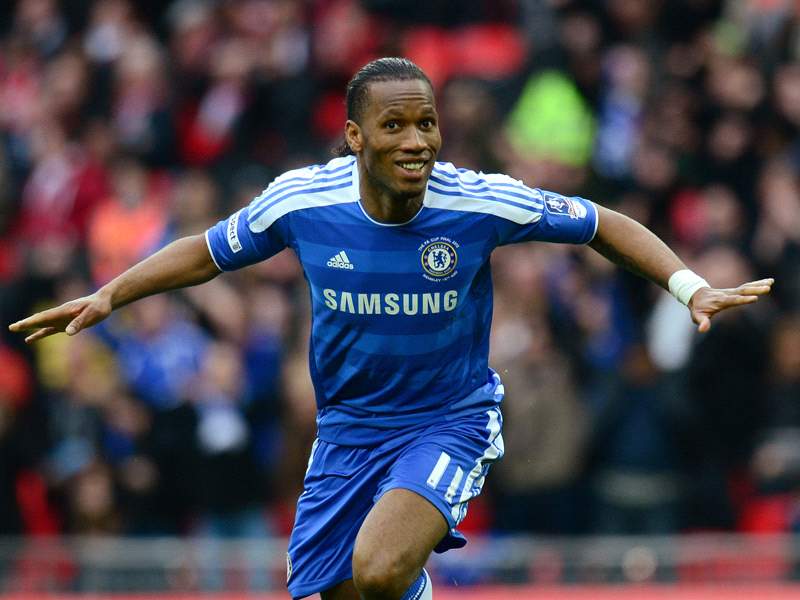 Former
Chelsea
striker
Didier Drogba
has signed a two-and-a-half year deal with
Chinese Super-League
side
Shanghai Shenhua
.
After winning the Champions League with Chelsea last season, Drogba decided leave Stamford Bridge and pursue a new challenge, away from the Premier League.
Drogba, aged 34, will join up with former team mate Nicolas Anelka in Asia, where it is reported that he will earn up to £25million throughout the duration of his contract.
The Ivory Coast captain admitted his delight over the move, "I have considered all the offers I have received in the past few weeks, but feel that Shanghai Shenhua FC is the right move for me at this time.
"I am looking forward to a new challenge, to experiencing a new culture, and excited about the new developments in the Chinese Super League.
"When Chelsea went to China last year, we had a great time and I met some amazing fans. I hope to help promote Chinese football around the world and further improve the links between China and Africa."
Shanghai's chief investor Zhu Jun also expressed his excitement over Drogbas imminent arrival. "We have been wanting to sign Didier for a while, and are very happy that it has finally happened.
"He is an incredible player, who has won so many trophies in his career, we feel that his experience and ability will be a very valuable asset to our squad. Shanghai is one of the most influential cities in the world, and we are very excited to welcome Didier here."
Former Argentina coach Sergio Batista replaced Jean Tigana as manager towards the end of May and heaped praise on the clubs new signing, thanking the clubs financial prowess and more personally Zhu Jun.
"Drogba is a very good soccer player, his outstanding skills and amazing experience will give us motivation to improve our games," Batista said. "It is my honour to invite him to join in our team.
"At last I have to say that the club owner Zhu Jun did his utmost to bring Drogba to Shenhua."